Polk State Lake Wales Hosting Two Performances by Independent Instrumental Band Songs of Water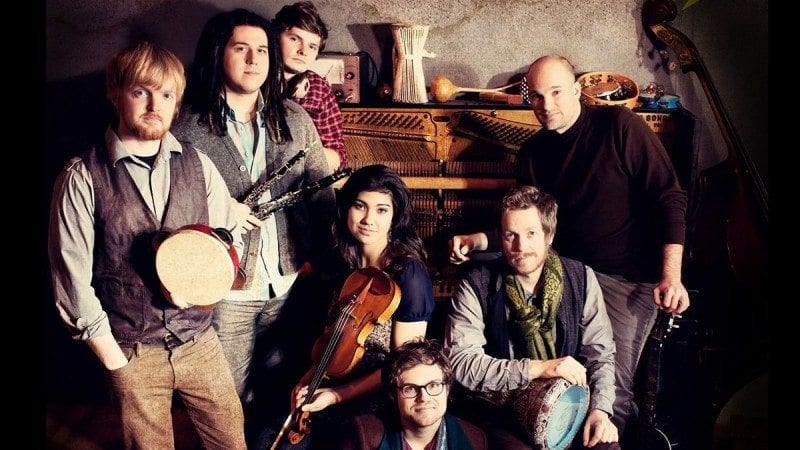 Polk State Lake Wales will host two performances by Songs of Water, a seven-piece instrumental ensemble that draws its inspiration from ancient cultures and lands around the world.
The first performance will be from 12:30 to 1:45 p.m. on Sept. 10 at the Polk State JD Alexander Center, 152 E. Central Ave. in Lake Wales.
The second performance will be from 7 to 8:30 p.m. on Sept. 11 at the Polk State Lake Wales Arts Center, 1099 State Road 60 East, following a reception for the "Passport to Exotic Adventures" photography exhibit that opens the same night.
Both concerts and the photography exhibit are free and open to the public.
Songs of Water, unique in that its lead instrument is a hammered dulcimer, is influenced by music from the Middle East to Appalachia. The resulting sound has garnered much positive press and the 2012 "Best Independent Band" award from Indie Music Reviewer Magazine.
The band, which has been featured on NPR's "The State of Things" and the U.K radio show, "Reach on Air," is now working on its third full-length album and a video documentary.
Fun fact: Songs of Water also has a tie to big-time country music. Multi-instrumentalist member Luke Skaggs is the son of famed country artist Ricky Skaggs.
The Songs of Water concerts are part of the Polk State Lake Wales Arts Center's Downtown Concert Series and Arts Incubator Series, both of which have brought a wide variety of musicians, actors and visual artists to the area.
For more information, visit polk.edu/ArtsCenter, call 863.298.6883 or email LWAC@polk.edu.