Polk State Joins Sister Institutions in Pledge to Support Student-Veterans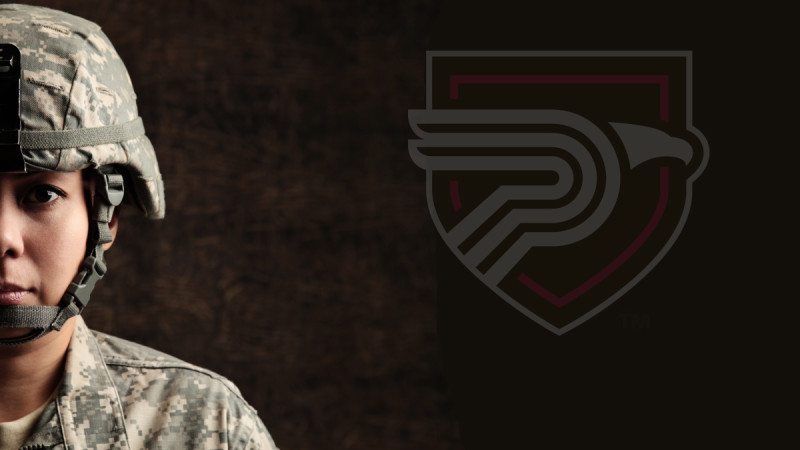 Polk State College has joined its sister institutions in signing a national initiative to promote veteran-friendly policies.
"Polk State recognizes and honors the tremendous sacrifices that our student-veterans have made for our country," said Polk State College President Eileen Holden.
"The transition from battlefield to classroom is an incredibly arduous one, but we are committed to standing by our student-veterans as they undertake their new mission of attaining higher education. We will do all we can to support them, to help them reach the commencement stage, and to begin the next chapters of their lives."
All 28 Florida College System institutions — including Polk State College — have agreed to promote eight strategies endorsed by the U.S. departments of Defense, Education and Veterans Affairs. Those strategies, collectively described as Eight Keys to Facilitating Veterans' Success on Campus, include:
Creating a culture of trust and connectedness across the campus community to promote well-being and success for veterans.
Ensuring consistent and sustained support from campus leadership.
Implementing an early-alert system to ensure veterans receive academic, career and financial advice before challenges become overwhelming.
Coordinating and centralizing campus efforts for all veterans, together with the creation of a designated space.
Collaborating with local communities and organizations, including government agencies, to align and coordinate various services for veterans.
Utilizing a uniform set of data tools to collect and track information on veterans, including demographics, retention, and degree completion.
Providing comprehensive professional development for faculty and staff on issues and challenges unique to veterans.
Developing systems that ensure sustainability of effective practices for veterans.
In addition to the Florida College System, more than 250 colleges and universities across the country committed to promoting the policies.
Assisting student-veterans is a growing concern as the wars in Iraq and Afghanistan wind down, and increasing numbers of returning veterans seek higher education. As of April 2012, the Florida College System enrolled 20,745 veterans, up from 14,171 in late 2009.
Polk State currently serves more than 400 student-veterans, and that number is growing at a rapid rate.
To better assist its student-veteran population, the College has added a cross-campus veteran services coordinator to assist with educational benefits, acting as a liaison between the College and the U.S. Department of Veterans Affairs.
In her position, Carole Shelton-Toney, herself a Gulf War veteran, is also collaborating with departments across the College to ensure student-veterans receive assistance — from academic advising to scholarship information — tailored to their specific needs.
In addition to Shelton-Toney, the College employs a handful of part-time employees dedicated to student-veterans' needs, and is in the process of expanding its veterans-specific staff.
The College throughout the year also offers Veteran Information Sessions to connect student-veterans with various resources, and the College is exploring the creation of a designated center for student-veterans.
At Polk State and institutions across the country, however, the work to support student-veterans will always be ongoing — and vital — Shelton-Toney said.
"The challenges student-veterans face as they transition to college are multiple, intricate and unique," she said. "Polk State, like higher-education institutions everywhere, continues to seek new ways to serve its student-veteran population. These brave men and women put their lives on the line for our country, and now it's our turn to do everything we can to help them as they start a new life for themselves."