Polk State Hosts Dr. Ben Carson for Day Students Won't Forget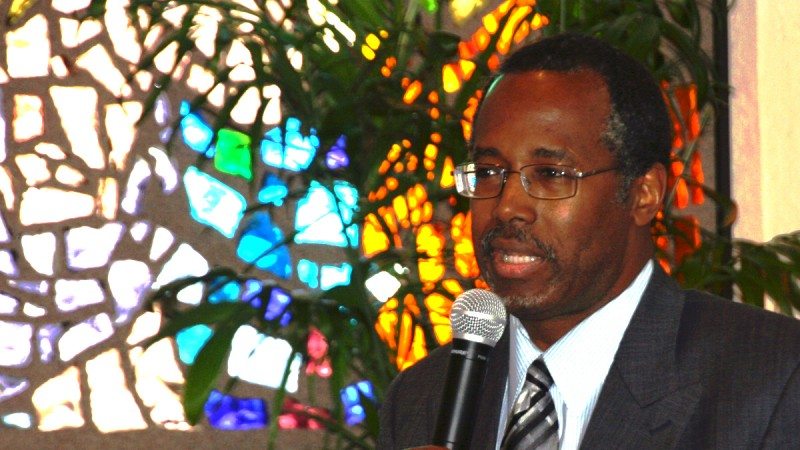 The Polk State College Lake Wales Arts Center hosted famed neurosurgeon, author and speaker Dr. Benjamin Carson Sr. on Tuesday, who came to town to share his inspiring story with local students.
Carson's parents divorced early in his childhood and he grew up in poverty, dreaming of becoming a brain surgeon. Despite his harrowing circumstances, Carson excelled in school, much to the credit of his mother, a tireless proponent of education though she only completed the third grade.
Breaking down racial barriers all along the way, Carson went on to become one of the world's leading neurosurgeons. He is well known for performing the first separation of Siamese twins joined at the back of the head in 1987, as well as numerous other newsworthy surgeries.
He is now a professor of neurosurgery, oncology, plastic surgery and pediatrics at the Johns Hopkins School of Medicine, and he has directed pediatric neurosurgery at the Johns Hopkins Children's Center for more than 25 years.
Carson is also a best-selling author, columnist for The Washington Times, and in-demand public speaker. In 1996, the Carson Scholars Fund was established to award scholarships to students with high academic performance and a commitment to community service. More than 5,700 scholarships have been awarded to students across the country.
During his swing through Polk County, Carson spoke to a packed gymnasium at Lake Wales High School, recounting for students the odds he overcame — and telling them they can do the same.
"I remember when I was 9 years old, looking through the tenement on the other side of the street because all the windows had been broken out," Carson said. "I knew there was very little chance I would live to be 25."
The path out of poverty and to his dreams, Carson said, was his own potential and willingness to work for what he wanted.
"If you learn a new fact every second, it would take you more than three million years to challenge the capacity of your brain," Carson said.
"We need to be thinking about what we can do, not what we can't do."
Carson also encouraged students in the audience to resist the pressures of their friends, keeping an unwavering eye on their own future.
In an average person's lifespan of 80 years, Carson said, the first 20 years are pivotal.
"You will either have 60 years to reap the benefits or suffer the consequences," he said. "A little investment right now will pay big dividends."
Carson's visit to Lake Wales High School was a joint effort between the College and the Lake Wales Charter Schools.
After speaking at the high school, Carson and his wife, Candy, joined Polk State officials, students and members of the community for lunch at the Polk State College Lake Wales Arts Center.
During brief remarks, Carson again underscored the importance of education not only in individual lives, but in the future of the entire nation. He added that we must all work together for the good of our communities and country.
"We are not enemies. The people that make us think we're enemies are our enemies," he said.
Polk State President Eileen Holden and Polk State Lake Wales Arts Center Director Osubi Craig thanked Carson for his time in Lake Wales, and Winter Haven Provost Sharon Miller described the day as historic.
"This is analogous to the time I saw President John F. Kennedy when I was a child," she said.
Polk State Lake Wales Arts Center Advisory Board member and Lorrie Jones agreed.
"This is a great event for the (Polk State Lake Wales Arts Center), and it's great that we teamed with the Lake Wales Charter Schools to make it happen," she said. "There are children whose lives will take a different path because of today."
Attending the luncheon were several members of the Polk State Lake Wales Student Government Association, who said they'll carry Carson's words with them for years to come.
"It meant a lot to me to see someone who's been through the same kind of adversity I'm going through," said Nikela Sullivan, 24, a resident of Lake Wales who named financial struggles and growing up in a single-parent home as her own daunting circumstances.
"He's one person who dealt with that adversity and been victorious. That gives hope to me."
Added Destiny Hammonds, 20, also of Lake Wales: "With all the odds against me, I can still have a chance."
In Lake Wales, Polk State operates the Polk State Lake Wales Arts Center, 1099 State Road 60 East, and the Polk State JD Alexander Center, 152 E. Central Ave.