Polk State Hosting Financial Aid Workshops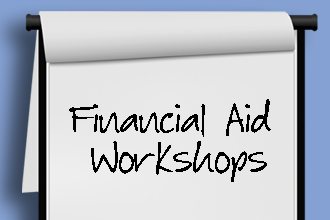 Polk State's Student Financial Services department is hosting a series of financial aid workshops for those interested in pursuing higher education.
The dates and times of the workshops include:
March 11
Polk State Winter Haven
999 Ave. H N.E.
WST 126
6 to 8 p.m.
March 19
Polk State Winter Haven
999 Ave. H N.E.
WLR 102
6 to 8 p.m.
March 21
Polk State Lakeland
3425 Winter Lake Road
LTB 1100
6 to 8 p.m.
All sessions are available in both English and Spanish. All sessions are free and open to the public.
During the workshops, Polk State Student Financial Services staff members will discuss the FAFSA (Free Application for Federal Student Aid), and other forms of financial assistance.
"We're going to help prospective students jumpstart the process of financial aid," said Marcia Conliffe, director of Student Financial Services.
For more information, email financialaidworkshop@polk.edu.