Polk State head basketball coach, incoming transfers inspired by accomplished fathers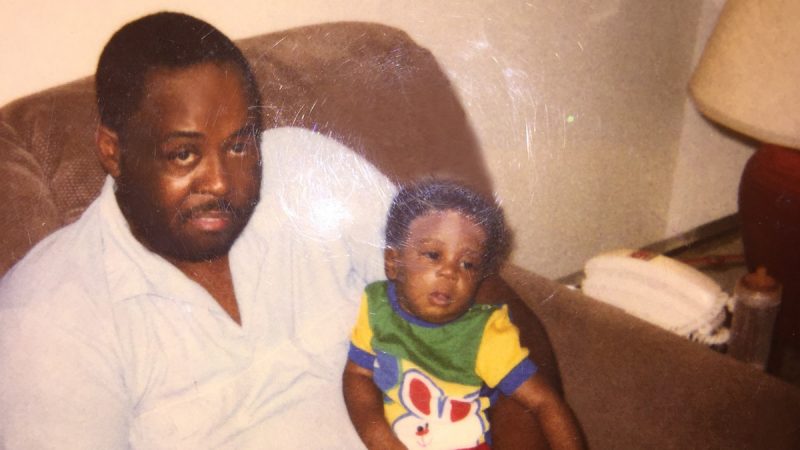 Father's Day is one of those days where men and women from across the country reflect on the impact their fathers have made on their lives.
Polk State Basketball Head Coach Brandon Giles has perhaps the most recognizable last name in program history. His father, James "Josh" Giles, spent 14 years as head coach of the program and led then Polk Community College to numerous marquee victories as well as three state championships while coaching many who went on to play major college basketball, including former NBA forward Lorenzo Williams.
"Being able to sit in his chair and carry out the foundation he laid is No. 1 for my family," Brandon Giles said. "I grew up in these offices. Some of the same people my father worked with still attend games."
Giles' passion for the game of basketball came from his father. As a youth, he remembers traveling with the team to road games – not completely sure of where the team was going. Josh Giles died of a heart attack in 2002 when his son was just 14 years old, but those who knew him see glimpses in his son.
"I hear people say, 'you're your dad all over again,'" Giles said. "They tell me they see it in my mannerisms or even the way I wear my hat."
When it comes to the Polk State program, however, Giles is far from alone when it comes to having a larger-than-life father. The 2022 recruiting class features a handful of players who also have very accomplished dads.
Kenny Burns III is an incoming transfer from Division I Kennesaw State. His father, Kenny Burns Jr., has been a major figure in the Atlanta area for more than two decades. He has served as an entrepreneur, media personality, motivational speaker, and brand developer, working with names such as Monica, Jay Z, Sean "P Diddy" Combs, and the Spice Girls among others. According to the younger Burns, his most important role is being a father.
"My dad is a huge part of who I am," Burns said. "I've seen the trials and tribulations and the dedication he puts in. He gave me the blueprint for what it means to choose your dreams and to do what you love day in and day out."
Jordan Smalls, who previously played at Rider, is another Division I transfer with an accomplished "old man." Also based in the Atlanta area, Anthony Smalls works as a certified public accountant with clients in the entertainment industry. They've included Outkast and Rick Ross.
"He's a hard-working guy who loves his family and has always been a role model for me," the younger Smalls said. "He's always spoke about being ahead of the competition. He's shown me that I can achieve whatever it is I want to do in life."
Another Division I transfer bringing his talents to Polk State is 6-foot-9 A.J. Hamrick. While Burns' and Smalls' fathers worked with some of the biggest names in the entertainment industry, Hamrick's father, Adrian Hamrick, worked with a historically important unknown – the Tomb of the Unknown Solider at Arlington's National Cemetery.
The Tomb of the Unknown Solider is a monument that pays tribute to U.S. servicemen and women killed in battle whose remains were never found. Guarding the monument is a role reserved for U.S. service members who meet the highest of standards. Adrian Hamrick was the 366th solider to hold that distinction.
"I get my leadership ability from my dad," the younger Hamrick said. "He showed me how to be empathetic and to lead by example."
A U.S. Army ranger and drill instructor who served in Iraq and Afghanistan, retired Sgt. Maj. Adrian Hamrick has been awarded the Purple Heart and was inducted into the U.S. Veterans Hall of Fame. A community-minded veteran, the elder Hamrick has also been honored by the Daughters of the American Revolution and the NBA's Charlotte Hornets.
"He's always been my role model," the Charleston Southern transfer added. "He's showed me everything."
As a father himself, Giles knows the important role they play. As a coach and recruiter, Giles said it's often easy to tell which players have had fathers in their lives. Those fathers are often prominent in helping their sons pick a school.
"He was heavily involved in the recruiting process," Burns Jr. said of his father. "Everything basketball goes through him. It's good to have someone around to keep you level-headed. My mom is also a really big help with the mental aspect."
Giles has two sons, and each carry a portion of his father's name as their middle names. Jrue Josh Giles is 6 years old, and Harden James Giles is 2. As a coach, Giles said players with father figures in their lives tend to be more confident – not necessarily as players but as people.
"And that's nothing against those players whose fathers aren't involved because that's where we come in as coaches is to help them in those areas," Giles said. "Fatherhood is special; it's real, it's organic and it's just a beautiful thing to see it work. A lot of times when a father isn't there, you can see a lack of guidance or maturity.
"For some of these kids without fathers, we really take pride in helping them and watching them mature as people," Giles continued. "You're going to be a man longer than you're going to be a hooper. That's what we share with them."
As prominent as their fathers are, Giles, Hamrick, Burns, and Smalls have each been encouraged to be their own person and make their own name.
"I definitely want to embrace what he's done here," Giles said of his late father. "I also want to build my own legacy and exceed what he accomplished."