Polk State grad goes from wrestling gators to achieving radiography degree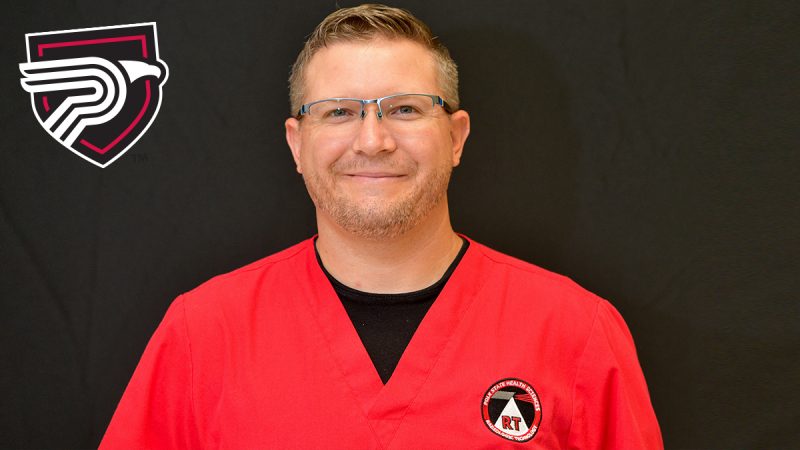 Kevin Zimmer has wrestled alligators, butted heads with a crocodile, trained sea lions, and used the Florida sunshine to create power, all of which led him to the Polk State College Radiography Program.
Zimmer grew up in Kansas and came to Florida through the Disney College Program that offered students housing and Zimmer a job driving a boat at Disney World. It was there that he realized he loved sunny Florida and wanted to stay in the area. He started attending what was then Polk Community College.
While waiting tables as a second job to supplement his income, a manager from Gatorland sat at one of his tables.  She liked Zimmer's enthusiast attitude and offered him a job.
She asked, "Do you want to flip hamburgers or wrestle alligators?" He chose the latter.
When asked what his mom thought about his career choice he said, "She was not a huge fan!"

Both Disney and Gatorland made Zimmer realize that he enjoyed working in theme parks and especially working with animals.  He went on to work with sea lions, birds, and then with other animal related organizations from zoos to the Dixie Stampede.
Zimmer then worked in the solar power industry for nearly four years before making his way back to Polk State. He will graduate from the College's Radiography Program this week.
When Kevin found himself "aging out" of his previous two careers, he remembered his positive experience at Polk State Community College where he took some general education courses when he was 27.
At 37, Zimmer found himself intrigued with Radiography Program because, "it is a two-year degree, and perfect to get a lot of knowledge and go right into a profession," he said.
"This type of learning in the classroom first and then in the clinicals is the best type of learning for me. We read about and learned about concepts and then had hands on learning in the field," Zimmer explained. "I love this profession because I won't be stuck behind a desk."
Polk State College's Radiography Program is accredited by the Joint Review Committee on Education in Radiologic Technology (JRCERT) for meeting rigorous standards. Additionally, the program boasts a 93 percent pass rate and a 100 percent employment rate.

Zimmer admits, "I put a lot of hours into my online classes trying to get the prerequisites in to get into the program."
He lived in Ruskin, Florida at the time and appreciated the convenience of online classes.  Zimmer moved to Lakeland when he was admitted to Polk State's Radiography Program.
Polk State will recognize Zimmer and the College's fall 2020 graduates during a virtual graduation celebration on December 10 at 6:30 p.m. on www.polk.edu/academics/graduation and Polk State's Facebook, Instagram, and Twitter.