Polk State Global Learning Fest provides free cultural learning experience May 17 – 30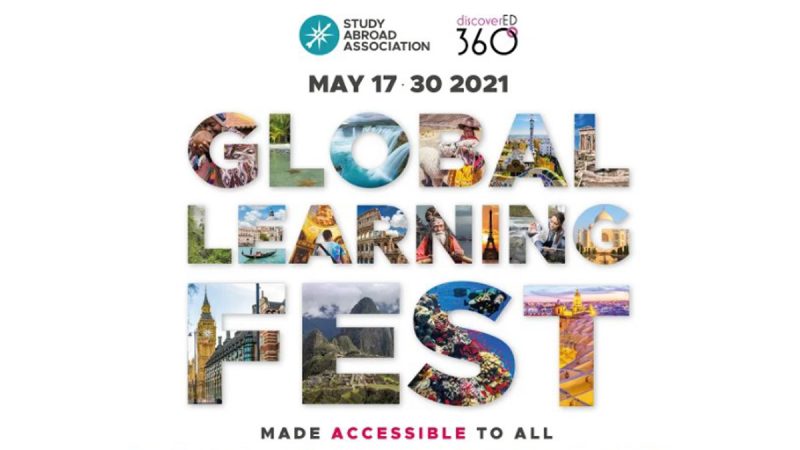 Have you ever wanted to visit India, Costa Rica, Greece, or Italy? Now you can from the comfort of your home or office.
Polk State College is offering the opportunity for all students, faculty, and staff to participate in the Study Abroad Association's Global Learning Fest. This free two-week event offers participants the opportunity to take part in activities that showcase the sights, sounds, and cultures of destinations around the world.
By registering for this online event, individuals can explore the 360° Global Learning Experiences in various areas of study and participate in live-streaming events with local guides and other inspiring guest speakers from around the world.
Polk State is committed to preparing students for the changing global economy by providing exposure to experiences like the Global Learning Fest.  Understanding global issues creates cultural awareness and helps to develop critical-thinking and cross-cultural communication skills. These are important to employers as they compete in the global economy.
Events like the Global Learning Fest also provide benefits to Polk State faculty who may have an interest in supplementing their course materials for inclusion in the Global Studies Program.
Global Learning Fest activities include:
Faculty development workshops
Live-streaming events including narrated walking tours with local guides
Cooking classes
Themed discussions
Games and activities
More information, registration, and a full list of activities are available at 360discovered.studyabroadassociation.com/register-user. Questions can be directed to Global Initiatives Program Coordinator Kim Simpson by emailing ksimpson@polk.edu.