Polk State Foundation reimagines Wine for Wisdom to support student scholarships and programs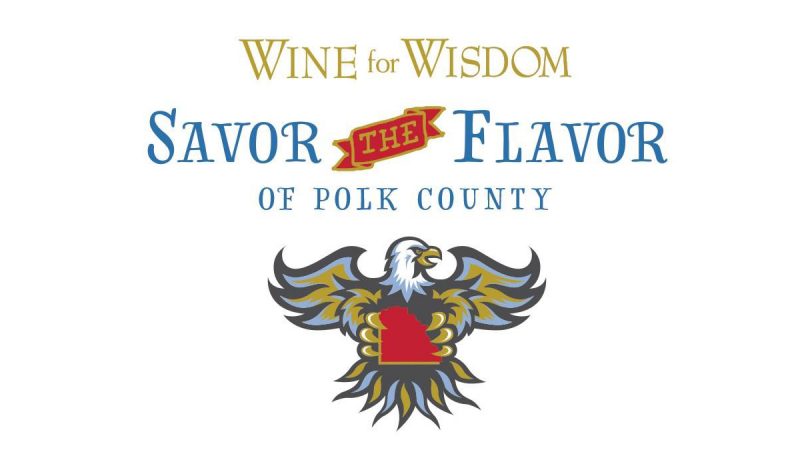 The Polk State College Foundation's signature event Wine for Wisdom, which brings hundreds of philanthropists together annually in support of student scholarships and programs, has been reimagined for its 11th year with a virtual celebration and two-month long opportunity to dine at participating Polk County restaurants.
Wine for Wisdom Savor the Flavor of Polk County kicked off Thursday, September 17, 2020, with the Toast to Students virtual celebration. An online silent auction in support of students is taking place through 6 p.m. Friday, September 18, at foundation.polk.edu/wisdom.
"I sincerely miss being in person with you and our 432 friends tonight who traditionally come together every September in support of the College, its students, and the elevation of our entire community," Polk State President Angela Garcia Falconetti said, thanking the Wine for Wisdom Host Committee, Foundation Board of Directors, presenting sponsor Citizens Bank and Trust, and more than 75 additional sponsors. "The profound positive impact of your philanthropy is truly immeasurable. Cheers to you for your selfless, generous support and cheers to our students and their success!"
Thanks to the generosity of its donors, the Polk State Foundation awards approximately $1.3 million in scholarships to about 1,500 students each year.
Armando Gonzalez, who is pursuing a Polk State Aerospace degree in Aerospace Administration, is one of the many students who have benefited from the profound impact of the Foundation's donors.
"With the scholarship I received from the Polk State College Foundation, I am able to focus on my course work, without the worry of how to pay for classes and avoiding the need to take out loans," Gonzalez shared. "My scholarship alleviated the financial burden that could have become an obstacle to my success, or at minimum, delayed it. I appreciate your gifts that are key to my success."
His success is already evident, with Gonzalez crediting the knowledge gained in the Polk State Aerospace Program thus far for his employment as an aircraft lineman and dispatcher with Sunrise Aviation at the Lakeland Linder International Airport.
"My goal after graduation is to one day work for a major aerospace defense company and give back to Polk State to help others like me," he added. "On behalf of the thousands of students helped each year by donors like you, thank you!"
Greg Littleton, CEO of presenting sponsor Citizens Bank and Trust, echoed Falconetti and Gonzalez's sentiments.
"Polk State College holds a very special place in my heart, especially since my two daughters also graduated from Polk," said Littleton, who serves as a member of the Polk State District Board of Trustees and is a Polk State Distinguished Alumnus. "I know personally of the transformational impact the College has had on my life and I know I wouldn't be where I am today had I not received a strong foundation of higher education beginning at Polk."
Littleton and Falconetti expressed sincere gratitude for everyone who participates in Wine for Wisdom Savor the Flavor of Polk County in support of Polk State's students.
"A donation to the Foundation unequivocally benefits our greater community, with more than 70 percent of Polk State graduates remaining in Polk County after graduation, serving as public safety and healthcare professionals, teachers, entrepreneurs, and community leaders," Falconetti said. "I trust that they all will make our community and world stronger because of the educational journey they took at Polk State. Each and every one of them certainly could not have done this without you."
More information and a full list of participating restaurants offering beverage and meal pairings through November 17, 2020, are available by visiting foundation.polk.edu/wisdom.