Polk State EMT Students Now Best in State on Certification Exam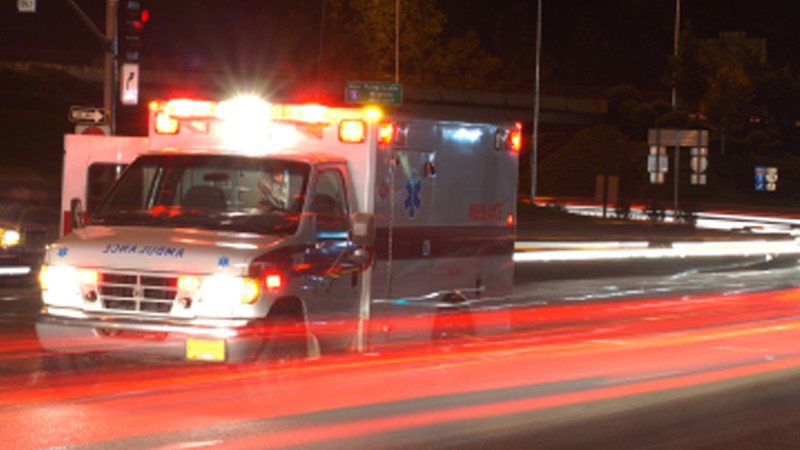 Polk State's Emergency Medical Services Program is now No. 1 in the state in terms of students passing the emergency medical technician licensing exam.
More than 90 percent of students passed the National Registry of Emergency Medical Technicians (NREMT) exam between Jan. 1, 2012 and March 1, 2013, according to the Florida Department of Health.
Statewide, the average pass rate was 65 percent.
Polk State EMS (Emergency Medical Services) Director Don Guillette said the program has for years hovered near the top spot, but this is the first time since the state adopted the NREMT eight years ago that the College has ranked No. 1.
Guillette attributed the performance to a number of factors.
For one, about a year and a half ago, the program began using an electronic classroom performance system — basically a set of handheld clickers — to gauge students' understanding of material. Instructors pose questions to their classes and, based on the answers students provide using their clickers, know if they need to cover anything in more detail.
"And the questions the instructors are asking in class are questions that the students are likely to encounter on their exams, so we're preparing them to succeed all along the way," Guillette said.
Additionally, the program has begun incorporating scenario-based questions into its Emergency Medical Responder training. EMR is, the lowest rung on the EMS ladder; students must first complete EMR training before they can advance to the EMT and paramedic levels.
Scenario-based questions are those in which students are given a hypothetical situation filled with all sorts of factors and they must determine how best to treat a patient.
The majority of questions students encounter on the NREMT are scenario-based, Guillette said.
"Students are good at memorizing definitions, but in the end, the EMT exam — and ultimately the paramedic exam — is all about scenario-based questions. We're starting the students with scenario-based questions from their first days in the program to prepare them for later success," he said.
Guillette also attributed the students' success on the NREMT to the quality of the program's instructors, both in the classroom and those who supervise students training in the field.
The program's paramedic students are also outperforming most of the state on their licensing exam.
A separate Florida Department of Health report showed that between June 1, 2012 and March 1, 2013, 100 percent of Polk State students passed Florida's paramedic certification exam. Polk State tied two other programs — Chipola College and Sarasota County Technical Institute — for the No. 1 ranking. Statewide, the average pass rate was 67 percent.
Polk State students also had the second-highest average score on the exam, tied with Indian River State and just behind Sarasota Technical.
Since 2000, Guillette said, 95 percent of the program's paramedic students have passed the exam on their first attempt.
Polk State EMS — in part because of its students' performance on certification exams — enjoys a regional reputation for excellence. The program regularly draws students from other counties, and area employers say Polk State students stand out in the workforce.
"EMS is very much a specialty and it takes a very special individual with extremely confident skill levels in order to face the challenges we face on a day-to-day basis," said Jim Wilson, EMS chief with Plant City Fire Rescue in a 2012 interview with Polk State.
"The difference between a Polk State grad and grads of other programs is that Polk State grads are better prepared to face those challenges without me having to do a lot of on-the-job training."
EMS has three tiers, beginning with EMR. EMRs provide initial, hands-on emergency care. EMTs are the second tier and provide basic life support, such as CPR, splinting and immobilization. At the top tier are paramedics, who provide advanced life support, such as intravenous therapy, intubation, medication administration and defibrillation. Polk State EMS offers training for those seeking to work at any level of EMS, and an associate's degree for paramedics interested in career advancement. The program also provides Pediatric Advanced Life Support and Advanced Cardiac Life Support training for Polk County Fire Rescue.
In addition to EMS, Polk State Public Safety offers associate's and bachelor's degrees in Criminal Justice, and an associate's degree in Fire Science. In addition to EMS, Polk State Health Sciences programs include Cardiovascular Technology, Diagnostic Medical Sonography, Nursing, Occupational Therapy Assistant, Physical Therapist Assistant, Radiography and Respiratory Care.