Polk State EMS helped by donation from Lowe's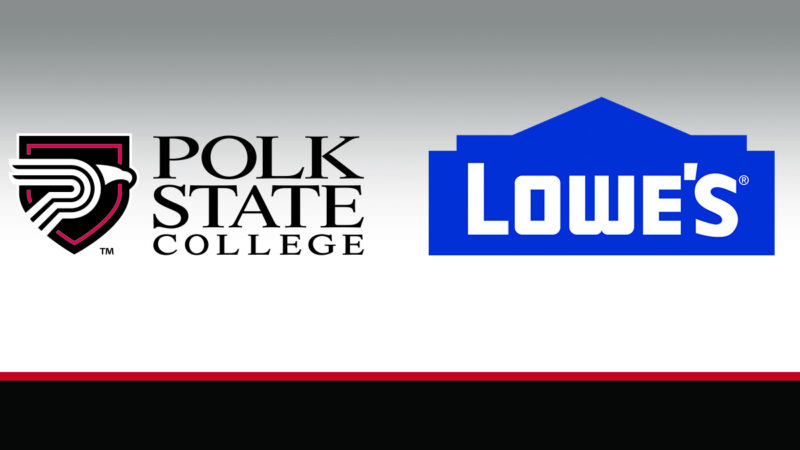 The newest setting for Polk State College's Emergency Medical Services (EMS) Program at the Center for Public Safety will be outdoors, but no walk in the park.
Thanks to a donation from Lowe's Home Improvement, located at 3525 Lakeland Highlands Rd. in Lakeland, the simulation settings for the program will become more versatile with the construction of an outdoor setting where a person — a mannequin in this case — has fallen.
Previously, most settings had mannequins in a hospital bed. The park setting will come with green carpet to serve as grass and either benches or lawn chairs to portray a real outdoor setting.
The program also has an apartment setting and a bathroom setting. The newest additions will continue the trend in helping prepare students for real-life scenarios and calls that paramedics would respond to throughout their careers.
"It gets students out of the scenario mindset; they treat it more like a real call instead of a simulation," EMS Program Director Frank Dunn explained. "They tend to get into paramedic-mode instead of student-mode."
In addition to the outdoor scenario, Dunn said the program will use additional funds from the Lowe's donation to construct a second setting that has not been decided yet.
"This is phenomenal," Dunn said of the community support. "With budget constraints, we may have never been able to do this. Something like this has always been a dream of ours. We're really grateful to Lowe's."
The Polk State EMS Program offers certificates to become a paramedic or emergency medical technician (EMT) and the Associate in Science (AS) in Emergency Medical Services. Polk State's EMT and paramedic graduates pass the National Registry of Emergency Medical Technicians exams at a 100% clip. That's well above the 2021 national averages of 69% and 71%, respectively.
The AS program is 73 credit hours and takes about five semesters to complete. About 100 students are currently enrolled in the EMS Program.
Dunn expects the new settings to be completed sometime this spring. The program accepts applications from April 1 to April 30 online at www.polk.edu/emergency-medical-services.