Polk State Donates Nearly 100 Soccer Uniforms to Children in Haiti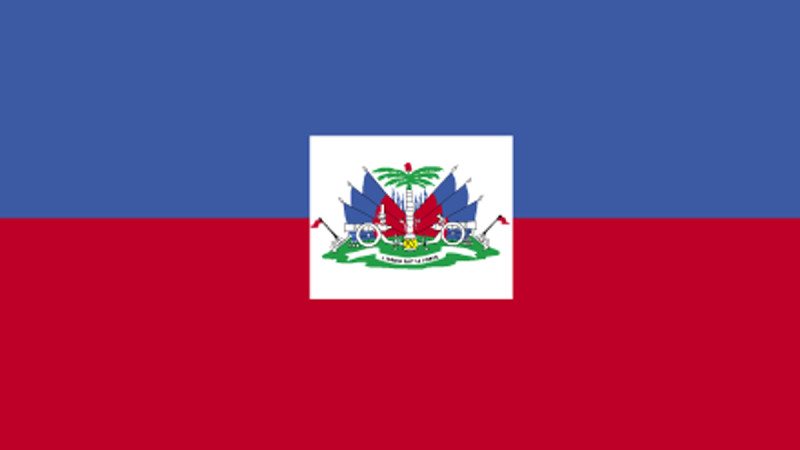 Every weekend, more than 120 children in Leogane, Haiti, practice their soccer games, dreaming about one day playing professionally, maybe even scoring the winning goal in a World Cup contest.
Soon, many of those children will be perfecting their moves – and dreaming of the big time – while wearing Polk State College uniforms.
Earlier this month, the College donated about 100 soccer uniforms, more than 50 backpacks and several warm-up outfits to Pascal Millien, a professional soccer player who runs A Millien Dreams Foundation in Leogane.
"For Polk State to do that, it means the world to these kids. For them to know that someone was thinking of them, it's like a dream for them," said Millien, who was born in Leogane but grew up in Auburndale. Now a free agent, Millien was a midfielder for the Tampa Bay Rowdies for three years.
The clothing and backpacks were collected as part of a service-learning project called "Get Fit" that students at Polk State Chain of Lakes Collegiate High School took on late last year.
"Get Fit" began as a way to increase fitness and health awareness, said Polk State Chain of Lakes Collegiate Professor Dr. Sarah Hoiland-Brucato.
About the same time, student Natalie Neff learned of A Millien Dreams. Inspired by its mission to support the children of Haiti, she proposed that she and her classmates help the cause. They eagerly agreed.
The donated uniforms all had the College's old logo, said Polk State Women's Soccer Coach Bill Read. Because of the outdated marking, they were essentially useless for the College's players, making it a no-brainer to give them to the Foundation.
"I don't really have words to describe it. It's an answer to the kids' prayers. I'm so happy and thankful that I got the opportunity to make a difference in this way," said Neff, a junior at Polk State Chain of Lakes Collegiate who lives in Auburndale.
Millien recently left for Ireland for a tryout with the Sligo Rovers. He said he would soon be shipping the uniforms to Leogane, and is excited to see how his Foundation's children react.
"The kids are going to be so excited. These are kids who don't have anything. I am very grateful that Polk State did this," Millien said.