Polk State continues to enroll for 12-week, 8-week classes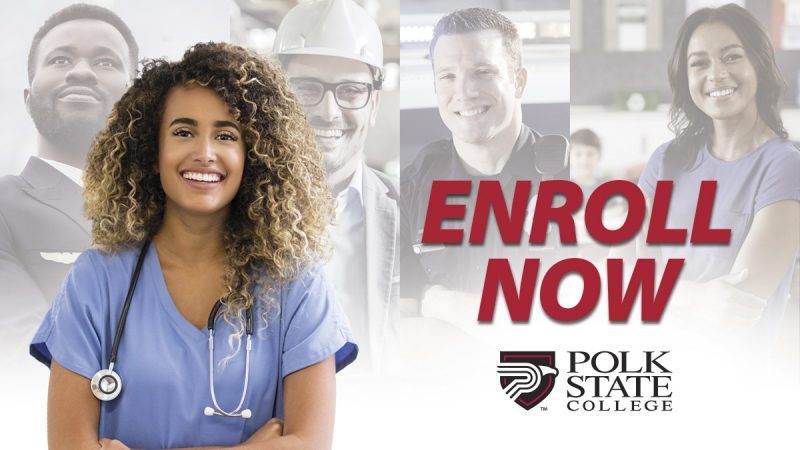 Enrollment continues at Polk State College for the Spring 2023 Semester, with 12-week classes starting on February 6 and eight-week classes starting on March 7.
Currently enrolled students can register for classes in Passport.
Prospective students must submit a free online application to Polk State. The application, as well as information about the admission and registration processes, is available at polk.edu/admission-aid/admissionsteps.
Dual enrollment students should work with their high school advisors and email deregistration@polk.edu if they need additional assistance.
Help with admission, advising, registration, and financial aid is available remotely and on campus.