Polk State College welcomes students from closed Argosy University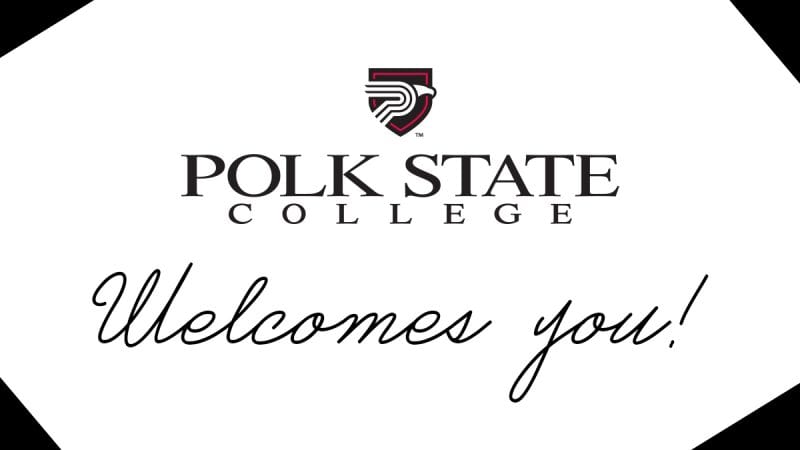 With the recent and short-noticed closure of Argosy University campuses across the country, Polk State College is offering assistance to students interested in transferring to continue their higher education.
Argosy University Tampa alone served approximately 450 students. Polk State Registrar and Director of Student Enrollment Services Kathy Bucklew said the College will work closely with students to determine transferable credits and to ease the application and registration processes.
Open registration for summer 2019 will begin April 8 and June 3 for fall 2019. Classes start May 7 and August 19, respectively. The College offers traditional 16-week sessions as well as 12-week and accelerated 8-week — or FASTRACK — sessions.
"We understand that this is a difficult and uncertain time for Argosy students, who are in academic limbo with the sudden closure of their school," Bucklew said. "At Polk State, we will work diligently to provide them with the help and guidance they need to determine the transferability of their credits, to walk them through the free application process, and to get them registered for classes so that they can return to the classroom as soon as possible."
Argosy University's student population was approximately 85 percent working adults, similar to the student population Polk State serves. At Polk State, 75 percent of students attend part time, and the average student age is 25, meaning many students are balancing full-time jobs, raising families, and other responsibilities with their studies. Polk State offers online, in-person, and hybrid course options, including Online@Polk State, which allows students to complete their degrees fully online.
Polk State is proud to offer affordable, flexible class options that fit into the budgets and schedules of working adults, providing quality education and training with 25 associate degrees, six bachelor's degrees, and more than 30 certificates and other programs. Additionally, 80 percent of Polk State students graduate with zero student loan debt, and 96.9 percent of graduates are successfully employed or continuing their education.
"Polk State is a great place for Argosy University students to continue on their paths to college degrees," Bucklew said. "We will do everything we can to make transitions smooth and possible."
The Southern Association of Colleges and Schools Commission on Colleges (SACSCOC) reminded higher education institutions Friday following the Argosy University closures that the SACSCOC does not require institutions to only accept credits from regionally accredited institutions. Therefore, Polk State will work one-on-one with students to determine the transferability of their credits from Argosy University to the College.
Students may visit the Registrar's Office on the Winter Haven Campus, 999 Ave. H N.E., or the Lakeland Campus, 3425 Winter Lake Road, to receive assistance in person. Students may also call 863.297.1000 or email registrar@polk.edu.