Polk State welcomes Vice President for Resource Development & Executive Director of the Foundation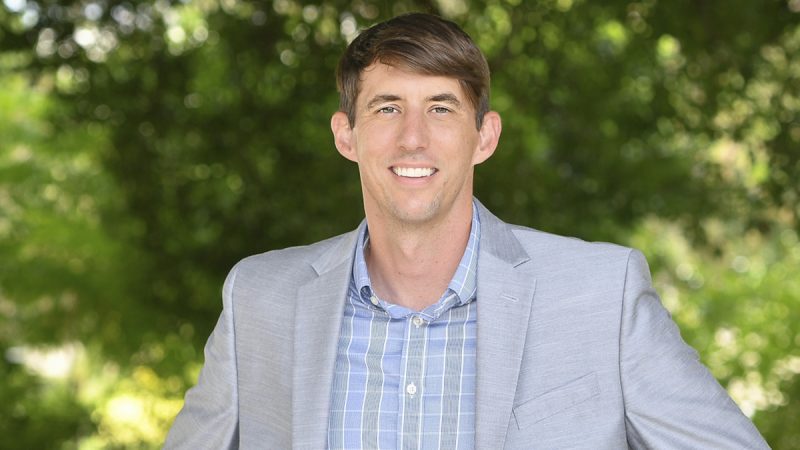 Jeff Baldwin, Polk State College's new Vice President for Resource Development and Executive Director of the Polk State College Foundation, is quick to express how excited he is to be returning home.
A native of Polk County and graduate of Lakeland High School, Baldwin saw the opportunity to work with Polk County's largest institution of higher education to bring his skills and expertise back to the community that shaped him.
"This is about coming home to a place that developed me as a person," said Baldwin. "As a kid, this was a place that I couldn't wait to get out of, and now, as an adult, I can't wait to get back."
Baldwin is looking forward to creating opportunities for students, faculty, and the community and is well aware of the positive impact of the education and training that Polk State provides. As a young student, Baldwin attended then Polk Community College, taking dual enrollment courses and participating in summer discovery science courses.
He left Florida in 2003 to pursue higher education and earned a Bachelor of Science in Secondary Education at The University of Alabama and a Master of Science in Sports Administration from the University of Louisville. Along the way, he found that he had a talent and passion for resource development. He has served most recently as the Assistant Athletic Director of Development for Northern Kentucky University where he increased general athletics fundraising support by 70 percent, from $250,000 to $2 million through the utilization of performance-based metrics and directing identification, stewardship, and acquisition of prospects. Previous professional stops include time as a Major Gift Officer for Berea College, and Director of Development roles for the American Heart Association, University of Memphis, and Bradley University.
"Jeff brings 13 years of valuable experience in resource development to Polk State College, and I am positive that his passion for creating opportunities for students and the community will be an asset to Polk County," Polk State President Angela Garcia Falconetti said. "With roots in both Polk County and at Polk State, Jeff possesses pride in our community and the knowledge to propel our mission forward."
For much of his career, Baldwin has worked in resource development with a focus on athletics; however, he is quick to point out that fundraising for general studies or capital campaigns is not that different – it is about finding the emotion. He asserts that individuals don't donate to a thing, they are seeking an experience and the ability to feel the positive impact of their donation.
"Polk State has so many opportunities to really connect with donors and let them see the impact of their donations by creating opportunities for them to interact with students and hear their stories," Baldwin said.
Baldwin attributes his success to his drive and competitiveness. He is always seeking solutions, looking for opportunities, and developing plans and strategies to achieve them. Moreover, he's always looking for growth opportunities and is excited to bring this to Polk State.
"Status quo is the death of all things," Baldwin stated. "If you're not changing and growing, you're rendering yourself obsolete. I'm looking forward to working with President Falconetti, the Foundation Board, and the local community to take Polk State to the next level."