Polk State College to host Voctave in concert on Oct. 13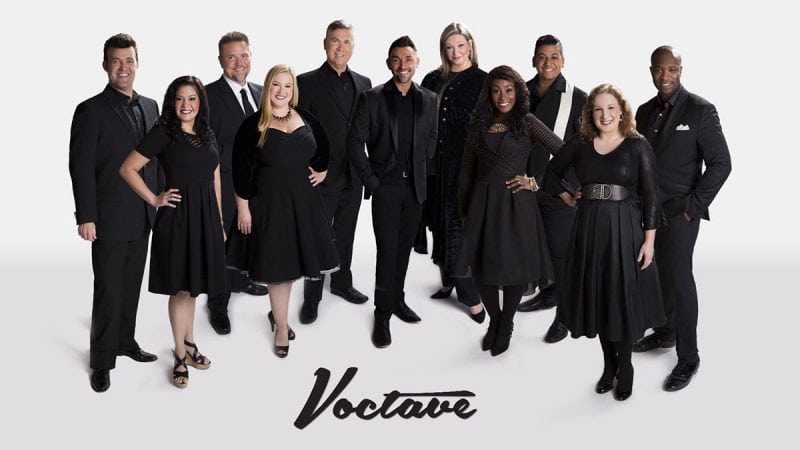 Polk State College will host Voctave in concert on Oct. 13 at 7 p.m. in the Winter Haven Campus Fine Arts Theatre, 999 Ave. H N.E., offering a one-of-a-kind opportunity for students and members of the community to experience the world-renowned a cappella group.
Tickets are available online at www.polk.edu/boxoffice or by calling 863.297.1050. Tickets are $20 for the public and $15 for all students, Polk State faculty, and staff.
The 11-member ensemble hails from Central Florida with professional roots at Walt Disney World entertainment. Voctave's members have performed all over the world, however, bringing together a wealth of diverse backgrounds and musical knowledge in gospel music, musical theater, choir, contemporary Christian, barbershop, pop, and more.
Voctave has performed with Grammy, Dove, and American Music Award recipients including Sandi Patty, Kirstin Maldonado, Mark Lowry, David Phelps, and Jody McBrayer. The group has multiple No. 1 songs and albums on iTunes, Amazon, and Spotify; ranks in the Top 25 on Billboard Magazine's charts; and has received more than 100 million views between Facebook and YouTube.
"Polk State is thrilled to have such a talented, successful musical group performing right here at the College for students and members of the community to enjoy," Program Coordinator Nancy Lozell exclaimed. "Even more exciting is Voctave will meet with Polk State Music students and Polk County high school students after the performance in an interactive panel discussion, giving aspiring musicians and performers the opportunity to connect with members of the ensemble."
Members of the community also have the opportunity to meet with Voctave with the purchase of a $50 VIP ticket. VIP ticket holders are invited to a reception hosted by the Polk State College Foundation in the Winter Haven Fine Arts Gallery prior to the concert, which will include a meet-and-greet with Voctave. VIP ticket holders will also receive priority seating.
Funds raised through ticket sales will go to the Polk State College Foundation for student scholarships.
"We are so thankful to Voctave for allowing our donors to have the opportunity to interact with such a phenomenal group of vocalists," Polk State College Foundation Executive Director Tracy Porter said. "The group's support, as well as the support of our contributors and the community, allow our students to succeed in the classroom, on the stage, and beyond."
For Polk State's full fall 2018 arts schedule, go online to www.polk.edu/boxoffice.