Polk State College President Says the Fight Isn't Over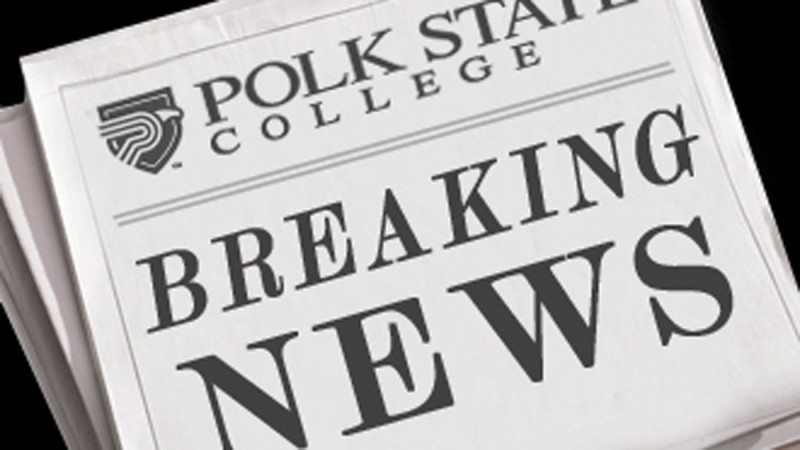 Eileen Holden, President of Polk State College, issued a call-to-action today directed at the residents of Polk County.
"I am pleading with everyone who lives in Polk County, and especially those who live in Lake Wales, to let the Polk County delegation, Governor, and House and Senate leadership know that they must restore the College's funding this week when they are in Tallahassee," she said.
In front of a crowd of students, community members, and College staff and faculty who had gathered together in downtown Lake Wales, Holden expressed her outrage that Governor Scott vetoed $3 million from Polk State College's base operating budget as part of $410 million in line-item vetoes in the new state budget.
She went further to say, "I want to be clear: This was not just the action of the Governor, although his stroke of the pen sealed our fate. The Legislature, our elected officials in our delegation, approved a budget that had $3 million of our base budget singled out as a target for a veto."
Holden explained the devastating and significant impact of these budgetary cuts.
"Polk State College will be forced to cease operations in Lake Wales, along with making other serious cuts to the College's operating budget," she said. The cuts are expected to impact far more than the operations in Lake Wales, affecting activities and offerings across the institution.
Also present at the event was Lake Wales student Marcus Walker. Walker explained that Polk State's presence in Lake Wales is not just important for those who are pursuing higher education, but is also critical to students who never would have thought college was possible.
"This campus has meant a lot and caused a lot of positive things to occur," he explained. Polk State offers dual enrollment for high school students, early enrollment options, and college opportunities for first-generation and working students, among other benefits. "Lake Wales High School and Polk State work together to further the education of students. Without Polk State's presence, it hinders those students from achieving an early degree," Walker said.
Lake Wales City Commissioner and local attorney Robin Gibson was also present. He shared with the crowd that Lake Wales High School currently sends over 85 percent of its high school graduates to college, and Polk State is the number-one destination for those students. He talked about the importance of having a Polk State facility in Lake Wales to serve those students, in contrast to other state budgetary priorities.
"Compare sending millions of dollars to out-of-state corporations on the chance that they may come to Florida [Enterprise Florida]. Think about something a little more definite than that, and that is: Will they come [without incentives] if there is an educated workforce here? The answer is YES," said Gibson.
Holden concluded the event by saying,
"The fight is not over. We have this week," she said. "We have to stand for our College and community. Our students deserve better and Polk State College deserves better."
The Legislative Special Session begins in Tallahassee on June 7. To identify your legislators and access their email addresses and phone numbers, please visit this link and enter in your address: www.flsenate.gov/Senators/Find. To contact Governor Rick Scott, the phone number is 850.488.7146 or email, rick.scott@eog.myflorida.com.
To view a video of today's event, click HERE.