Polk State College, Lake Wales Arts Council Announce Innovative Collaboration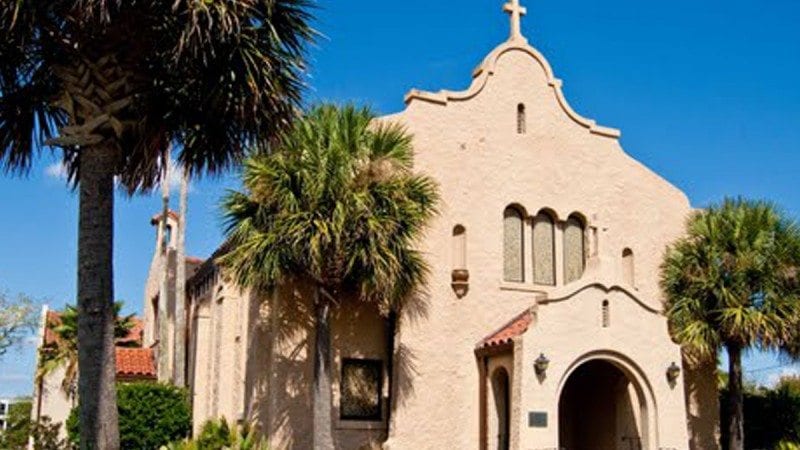 Today the Lake Wales Arts Council and Polk State College announced an innovative partnership, intended to ensure the sustainability of the LWAC's historic facility in Lake Wales, expand access to cultural resources in the community, and leverage and grow Polk State's vibrant educational and cultural offerings in the region.
A central piece of the announcement is news that the LWAC's board of directors has voted unanimously to transfer title to the Lake Wales Arts Center building to Polk State, no later than Dec. 31, 2011. The agreement is expected to be ratified by Polk State's District Board of Trustees at its regularly scheduled November meeting.
In exchange for the building, Polk State has provided LWAC with assurances that the building, to be renamed the "Polk State College Lake Wales Arts Center," will be renovated and maintained by the College and that arts and cultural programming at the facility will continue.
According to Dr. Eileen Holden, President of Polk State, "This is a very exciting announcement for Polk State and for the Lake Wales community. It's a classic 'win-win' situation. The Council has transferred stewardship of a precious, historic resource to the College, in order to maintain the viability of the facility and preserve community access to a beautiful structure and an array of important culture and arts events."
Barbara Connor, President of the LWAC board of directors, echoed those sentiments: "Polk State has already shown that they have a strong commitment to Lake Wales and to historic preservation. Our board is pleased with the opportunity to attach the College to our building, giving us the opportunity to focus more specifically on programming."
The Lake Wales Arts Council, according to Connor, will continue to organize the Lake Wales Arts Show, the Student Art Show, the Marilyn Newell Youth Music Festival, and Chorale, as well as other performances, exhibits or events at the Polk State Lake Wales Arts Center.
Dr. Sharon Miller, Provost of Polk State's Winter Haven campus and the direct supervisor of Polk State's Lake Wales operations, expressed unreserved enthusiasm for what she described as "a wonderful opportunity for our community."
Miller cited Polk State's experience renovating and operating the J.D. Alexander Center, housed in another historic Lake Wales landmark, as a basis for her enthusiasm.
"We have seen how important historic preservation is to Lake Wales, and we have also seen how much this community values education and the arts," said Miller. "Our collaboration at the arts center will further solidify the partnership we have enjoyed with the community, and it will certainly expand access to opportunity – a value Polk State holds dear."
According to Holden, the Polk State College Lake Wales Arts Center will be owned and operated by the Polk State College District Board of Trustees and will also include an advisory board, consisting of six members appointed by the Polk State Trustees and five members appointed by the Arts Council.
Sustainability funding for Polk State's newly acquired facility has been provided by the State of Florida, which added operating funds to the College budget in the past legislative session.
According to Holden, "Florida recognized that we have been good stewards of historic architecture and that we have an unmatched commitment to providing access to educational and cultural activities throughout our service area. We are honored by the trust they have placed in us, and we are energized by this new opportunity in Lake Wales."
Miller points out that the College's newest asset "couldn't come at a better time." According to Miller, Polk State's existing Lake Wales facility is operating "at or near capacity, and we have been desperate for more space. Now we will be able to serve this community even more effectively."
The Lake Wales Arts Council was incorporated as a membership organization in 1972 and began raising funds to save and preserve the Arts Center in 1989. The renovated building opened to the public in 1991 as a site for arts and cultural events.
Polk State College was established in 1964 and serves more than 20,000 students each year at campuses and centers in Lake Wales, Winter Haven, and Lakeland, including its Corporate College location at Lakeland Airside. An additional campus is scheduled to open within the next few years in Bartow, and one is also planned for Haines City.