Polk State College Invites Public to Open House Events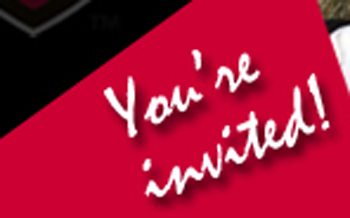 Polk State will offer two Open House events for those interested in attending the College.
The first event will be June 11 from 5 to 7 p.m. in room LTB 1100 on the College's Lakeland campus, 3425 Winter Lake Road. The second event will be June 14 from 5 to 7 p.m. at the Student Center on the Winter Haven campus, 999 Ave. H N.E.
The events will be one-stop shops, where attendees will learn about the College's academic programs and meet with faculty members; learn about student clubs and activities; and get help with admissions, financial aid and advising. Placement testing will also be available.
Saul Reyes, dean of student services at the Winter Haven campus, suggests that the events are well-suited for a diverse audience: "From the high school student, to parents of a prospective student, to adults who are planning to make the plunge by returning to school — these events are perfect to learn about options at Polk."
Matina Wagner, coordinator of enrollment and outreach, said the one-stop shop format will make it easy for attendees to complete the admissions process.
"Attendees will be able to get into college that night," she said.
A three-credit-hour scholarship will be given away during the events, and there will also be free food available. Parking is also free.
For more information, call Wagner at 863.292.3699.
Polk State College, established in 1964, is a multi-campus institution serving more than 20,000 students with Bachelor of Applied Science, Associate in Applied Science, Associate in Science, and Associate in Arts degrees, as well as a wide range of certificate and workforce training options. Polk State's advantages include small class sizes; hands-on learning; dedicated faculty; day and night classes; online options; affordable tuition; excellent financial aid; a diverse community and a vibrant student life, including fine arts opportunities, clubs and intercollegiate athletics.