Polk State College Foundation's Joggin for the Noggin Event is Oct. 26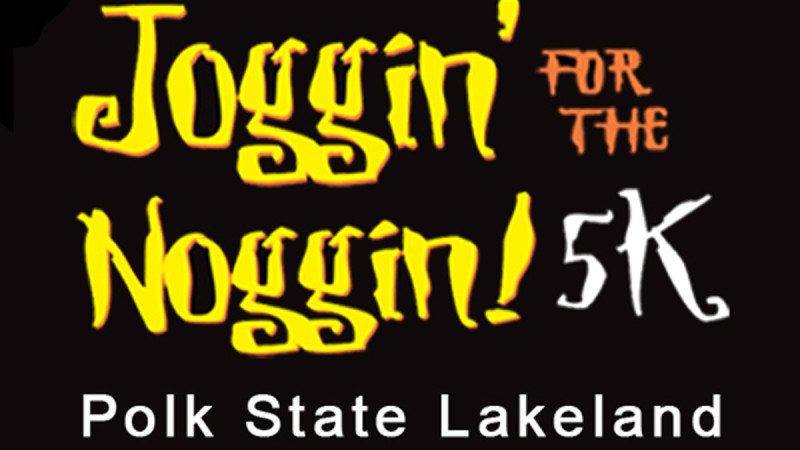 The Polk State College Foundation will have its first Joggin' for the Noggin event on Oct. 26.
Participants in the event will trek three miles from the College's Lakeland campus to Oak Hill Cemetery and back — but it will hardly be a typical run, jog or walk.
Along the way, as participants traverse gravel roads, grass and the Fort Fraser Trail, they'll be spooked by zombies leaping into their paths. To add to the Halloween atmosphere of the event, participants are encouraged to wear costumes, though it's not required.
Awards will be given in various categories. There will also be post-run activities and fun things for kids to do.
The event, presented by Regal Automotive Group, begins at 6:30 p.m. at Polk State Lakeland, 3425 Winter Lake Road. The race will begin behind the LTB Building.
Proceeds from the event will benefit Lakeland campus health and wellness programs, and student scholarships.
Sponsorships for this event are available. Please contact Ileana Kniss at 863.292.3703 or ikniss@polk.edu.
For more information on the event and how to register, visit foundation.polk.edu or call 863.297.1071.