Polk State College Announces Sunrise Aviation as New Flight-Training Provider for Aerospace Program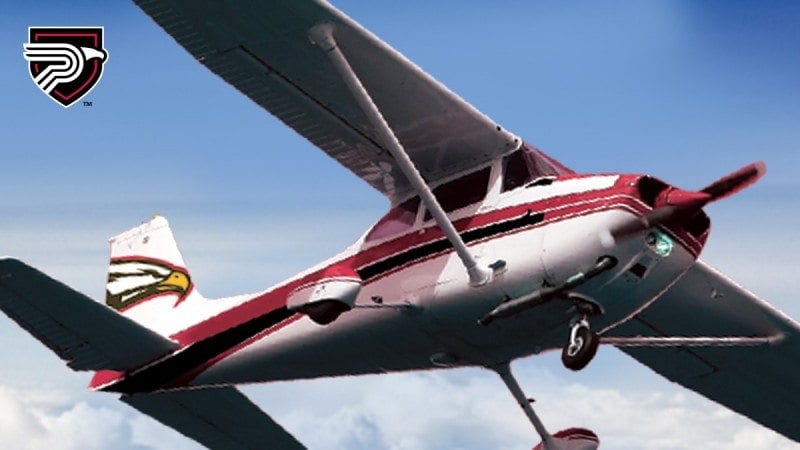 Polk State College has a new flight-training provider for its thriving Aerospace Program.
The College is finalizing its contract with Sunrise Aviation of Ormond Beach, and expects to complete that process by July 1. Sunrise will begin providing flight-training services on Sept. 1.
As the program's exclusive flight-training provider, Sunrise will provide aircraft and facilitate flight instruction.
Polk State Aerospace Program Director Eric Crump said he foresees numerous benefits to students from the contract with Sunrise.
"Sunrise has a huge fleet of aircraft and over two decades of experience in not just building pilots, but professional aviators. They have provided collegiate aviation training at our sister college, Florida State College at Jacksonville, since 2011, and have made a huge positive impact on student enrollment and completion there. They bring a highly structured, proven training curriculum to the table, along with an existing safety culture that melds perfectly with that of Polk State Aerospace," he said.
Sunrise Aviation was selected after a national bidding process. The company will replace Heart of Virginia Aviation (HOVA). The College's three-year contract with HOVA expires on July 31.
Since its launch in 2013, Polk State's Aerospace Program has experienced tremendous growth, both in terms of degree offerings and enrollment.
At its start, the program offered only an Associate in Science degree in Professional Pilot Science and had just 25 students. Now, it encompasses an additional associate's, in Aerospace Administration, and the Bachelor of Science in Aerospace Administration, and has more than 300 students enrolled.
Crump expects growth to continue, and he is pleased to have Sunrise by the program's side going forward.
"We don't settle for the status quo in Polk State Aerospace," he said. "We are always seeking to improve our program and make our students more proficient aviators and, eventually, more successful in their chosen career field. Sunrise presented an outstanding opportunity for our students, by offering a standardized training fleet, a time-proven FAA-approved training curriculum, and existing hiring agreements with U.S. airlines."
Sunrise Aviation has trained professional pilots for airlines worldwide since 1983. Sunrise graduates now fly for domestic and international air carriers, and cargo and charter companies throughout the world. Sunrise has training facilities in both Ormond Beach and Jacksonville.
According to Mark Barker, Sunrise Aviation's director of student affairs:
"Sunrise's approach to pilot training is exceptionally student-centric and designed to meet the growing worldwide demand for professional pilots. We are extremely proud of our affiliation with Polk State College and its commitment to excellence in aerospace education, and feel our proven success in training master aviators will be a great asset to Polk State students."
Polk State Aerospace offers the Associate of Science in Professional Pilot Science, the Associate of Science in Aerospace Administration, and the Bachelor of Science in Aerospace Sciences, which has concentrations in both Pilot Science and Administration.