Polk State closed Thursday due to Eta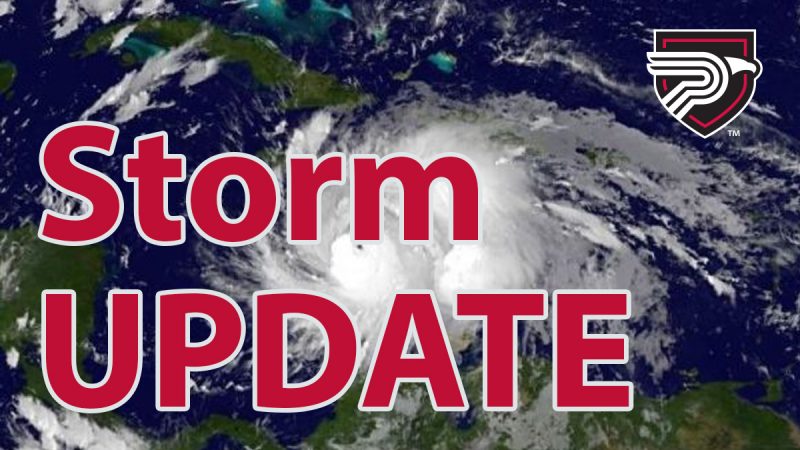 Polk State College and its collegiate high schools will be closed Thursday, November 12, due to Tropical Storm Eta. Classes will take place Wednesday evening. Students should check their courses in Canvas and their my.polk.edu emails for specific instructions and class cancellations from their professors.
The closure includes the cancelation of Thursday events, including Polk State Theatre's performance of "Love Letters" that was scheduled for that evening.
Polk State has continued to monitor Eta, which is now projected to bring gusty winds and periods of heavy rain to Polk County on Thursday. As of 1 p.m. Wednesday, Eta was about 115 miles southwest of Tampa and moving north-northeast at approximately 10 mph with maximum sustained winds of 70 mph, according to the National Hurricane Center.
The College will keep the community informed of any further closures and updates via www.polk.edu, email, social media, and local media.
College officials encourage students, faculty, and staff to ensure their contact information in Passport is up to date to receive emergency alerts from Polk State. Students should check under "My Details" and employees should check under "Personal" and "Change Contact Info." Numbers entered in the "Cellular Number" field in the "Personal Information" section will be used for emergency voice and text messages.
Polk State also urges everyone to sign up for AlertPolk and monitor messaging from Polk County Emergency Management,  Florida Division of Emergency Management, and the National Hurricane Center.