Polk State Children's Festival to Stoke Imaginations, Encourage Reading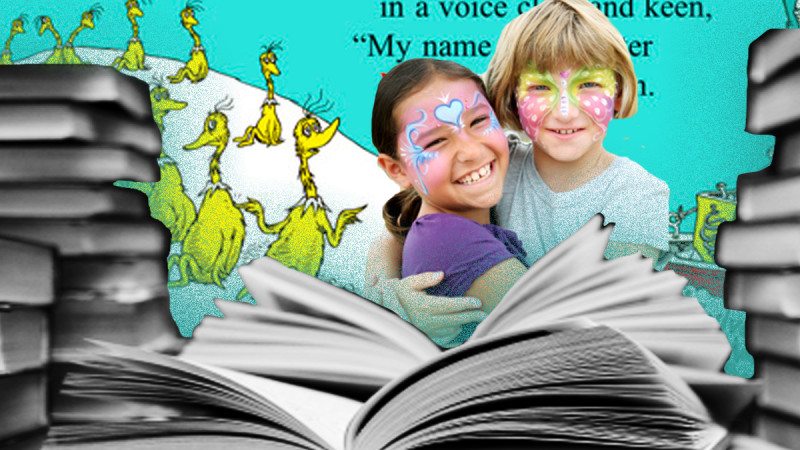 To inspire children and their families to spend the summer reading together, the Polk State College Lake Wales Arts Center will host a reading festival on May 4.
The All Kids Read with Polk State College Festival will take place from noon to 3 p.m. It is free and open to the public. The Polk State College Lake Wales Arts Center is located at 1099 State Road 60 East.
During the day, Polk State students will perform four children's books, including The Day Dirk Yeller Came to Town, the tale of an outlaw who discovers the joy of reading; Memoirs of a Goldfish, about a goldfish who values his personal space; One, the story of feuding colors who learn to accept each other's differences; and The Sneetches, a Dr. Seuss classic about the costs of prejudice.
The students will perform the books in a style called activated narrative, which means they will act every word of the books.
"The books will come to life," said Polk State Professor Ilene Fins.
The Polk State students are performing the same books for All Kids Read With Polk State, an event on May 1, 2, and 3. More than 3,600 second-graders will visit Polk State Winter Haven for All Kids Read With Polk State.
Fins coordinated with Jacqueline Rose, senior coordinator of library media services for Polk County Public Schools, in selecting the books. The chosen titles are available in area schools, and many students have already studied the books.
In addition to the performance by Fins' students, first-graders from the Lake Wales Charter School District will be performing books they've chosen and adapted to stage readings. All school year, Fins has been working closely with first-grade teachers at Janie Howard Wilson Elementary, Hillcrest Elementary and Polk Avenue Elementary, helping them to learn basic acting skills and theatre games.
The teachers have then applied those skills to the classroom, helping their students develop a deeper understanding of books.
Renee Royer said she and her fellow first-grade teachers at Janie Howard have used Fins' acting techniques in teaching Eric Carle's The Mixed-Up Chameleon, about a chameleon that can change not only its color but also its shape and size. The chameleon ends up becoming like all the animals at the zoo — all at the same time.
"We have been slowly taking the book apart, learning about how the different animals move, act and make noise, trying to imitate them and putting the book into parts and characters," Royer said, adding the students have made gains in reading with expression and fluency through the exercises.
Perhaps most importantly, by acting out the book, the students have realized just how fun reading can be.
"They have a lot of fun. They giggle a lot," Royer said. "They are getting up and moving, taking responsibility for their part, and they get to be a little noisy and silly when they read. They are excited to read and act."
In addition to performances by Polk State and first-grade students, the All Kids Read With Polk State College Festival will feature a professional actor doing improvisation games, a professional dancer teaching hip-hop dance moves, a balloon artist, face painting, and book readings.
The point of it all, Fins said, is to get children and their families excited about reading — and the slew of possibilities that come with it. In doing so, Fins hopes students will read over the summer, strengthening their reading skills ahead of the coming school year.
"I hope the children go home, pull out the pots and pans, and act out their favorite book," Fins said. "This event is about reading, family, creative play, and using the imagination."
In addition to Polk State Theatre, Polk State Fine Arts includes the College's Music Department. Both the Music and Theatre departments enjoy outstanding statewide reputations.