Polk State celebrates Florida's No. 1 ranking for education by U.S. News & World Report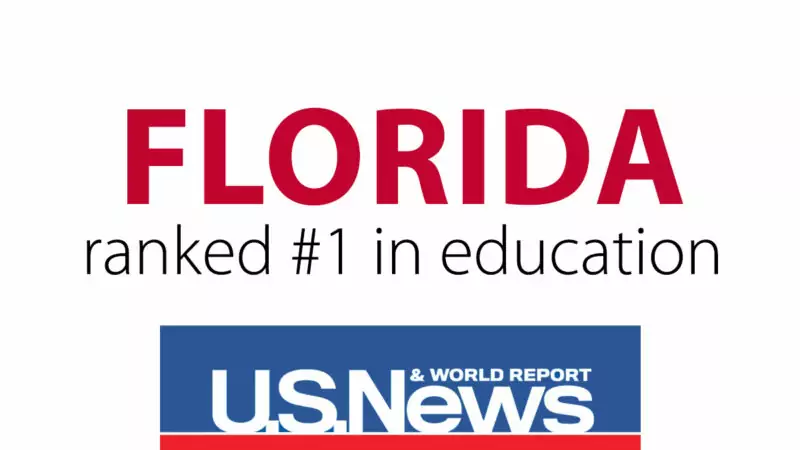 Polk State College is celebrating the latest U.S. News & World Report which ranks states by education, with Florida at the No. 1 spot.
The ranking methodology uses a variety of metrics to measure the overall quality of each state's education system from prekindergarten through higher education.
"The Florida education model stands alone as a shining example for all other states to follow," Commissioner of Education Manny Diaz, Jr. said in a press release. "Thank you to the leadership of Governor DeSantis and Florida's outstanding teachers and students who made this recognition possible. While we are proud of this accomplishment, we will continue to multiply our efforts to solidify Florida's reputation as the Education State."
This is the seventh consecutive year that Florida ranks No. 1 in higher education specifically. According to the report, Florida boasts the lowest higher education in-state tuition and fees among all states and college graduates have less debt than the national average by nearly $5,000.
The Florida College System serves nearly 640,000 students and awards more than 119,000 certificates and degrees annually. In Polk County, Polk State College is the largest-serving higher education institution with approximately 13,000 students and 9,000 individuals in workforce training programs each year.
A recent study by Emsi Burning Glass asserts that for every $1 a student invests in Polk State in the form of out-of-pocket expenses and forgone time and money, they will receive a cumulative value of $5 in higher future earnings. The resulting average annual return on investment for Polk State students in degree programs is 18.7%; beating the U.S. stock market's 30-year average rate of return of 10.6%.
"Polk State College is proud to serve as Polk County's largest higher education and workforce training institution," Polk State President Angela Garcia Falconetti. "We are committed to providing quality education that is affordable and accessible to the residents of Polk County. With 70% of Polk State students remaining in Polk County after graduation, our College is a critical economic driver for our community and the State of Florida."