Polk State Announces Expanded Array of Literature Courses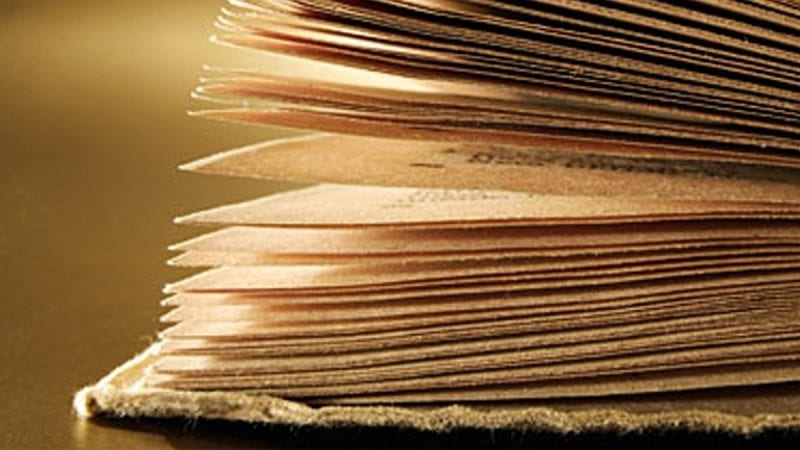 Polk State College has announced an expanded array of literature courses for the spring semester, including subjects as varied as comedy, the Holocaust and science fiction.
The new lineup includes a handful of new literature courses, including "History of Theatrical Comedy," "Southern Women's Memoirs," and a five-week intensive class on Dante's "Inferno." These are in addition to established and well-received offerings such as "Literature of the Holocaust" and "Fantasy and Science Fiction Literature."
Polk State College Professor Howard Kerner will teach "History of Theatrical Comedy," and he cautions that despite the title, the class will not be about cracking jokes.
"People might think this will be a hoot," he said. "But comedy and humor are two totally different things. A lot of comedy is actually quite dark."
The course, which takes a survey approach, will explore comedies from a wide swath of history – from the Romans to the 1990s. Using texts such as Shakespeare's "Much Ado About Nothing" and Oscar Wilde's "The Importance of Being Earnest," Kerner will introduce students to the variety of comedic styles and discuss common themes that have endured through time.
One of those themes, Kerner said, is the human tendency to pursue another person's love, even when that person is clearly disinterested. That theme plays out in one of the course's selections, Anton Chekhov's "The Seagull."
"We beg and plead. We hallucinate that we're worth something when that other person notices us and then we feel that we're not worth anything when they ignore us," Kerner said. "All the characters in this text think the solution to their lives lies outside themselves, but the answer is to look within yourself."
In addition to enduring themes, Kerner's new course will analyze the characters that are common throughout the history of comedy. Among those are the "funny slave" and the "pompous soldier," Kerner said.
"These are derivative of classic literature," he said. "Many times people think that a movie they've watched is so original. It's going to be very eye-opening for them to see that so much of comedy is recycled over and over again."
"History of Theatrical Comedy" originated when Kerner jokingly mentioned to a fellow faculty member that perhaps he should teach a course far removed from his "Literature of the Holocaust," such as a course based on comedy. To his surprise, Kerner's comment was well-received and he soon found himself developing the course.
A course based on comedy was seen as an opportunity to expand the College's literary offerings.
"Professor Kerner's thoughtful approach to course development has been an incredible asset to the College. In the process of adding his unique touch to Polk State's curriculum, of course, he has provided our students with some truly wonderful opportunities to broaden their horizons and deepen their appreciation for the world around us," said Dr. Ken Ross, vice president of academic and student services.
While Kerner is readying for the new challenge of "History of Theatrical Comedy," he is also eager to teach another semester of his "Literature of the Holocaust."
Kerner first taught "Literature of the Holocaust" in spring 2009, but the course was offered under the generic "Current Interest Themes in Literature," a catch-all title that can be used for an ever-changing slate of classes. This fall, the College began offering it as a standing course, with its own title and course number that will appear on students' transcripts.
Establishing "Literature of the Holocaust" as a permanent offering was significant for Kerner, who developed the course as a tribute to the relatives he lost under Hitler's rule and to the unsung heroes who risked everything to spare Jewish lives.
Recognizing the Holocaust's heroes is an especially personal matter for Kerner because it's his way of giving back to the heroes he's encountered in his own life.
"I have been the beneficiary of so much altruism in my lifetime," he said, referring to teachers, mentors and others who believed in him and guided him along the way. "I don't have money or power to give back to those people, but I can give to my students the same thing those people gave to me."
Just as Kerner makes personal connections with his "Literature of the Holocaust," Professor Orathai Northern said students will be able to identify with the chosen texts in her "Southern Women's Memoirs."
The class will study the autobiographies of authors Zora Neale Hurston, Flannery O'Connor, Dorothy Allison and Minnie Bruce Pratt.
Through these texts, Northern's students will examine themes such as poverty, race and class, and because the students will be studying those themes from an autobiographical perspective, they will more fully understand the authors' experience.
"It's always interesting to read an autobiography to get a sense of what people have experienced.  I think most people at Polk can identify with being from the South. The cities and landmarks that are mentioned in the texts are ones to which the students can relate," Northern said.
"The way the writers articulate themselves will help us to articulate ourselves and the place in which we live."
Another new offering next semester will be a five-week, 1-credit-hour intensive class on Dante's "Inferno," taught by Professor CR Junkins.
The class will offer students the chance to delve deeply into the massive "Inferno," a text that is limited to only a few days in other courses.
In studying "Inferno," students will consider the concept of the underworld, and compare the version in "Inferno" to depictions they find elsewhere.
Junkins is especially excited to teach the class because it offers the chance to connect with students through a text on a deeper level than most literature courses allow.
"There are so many wonderful scholars at this school. But because mostly what we teach is general education, we don't always get the chance to shine," he said. "This is a wonderful opportunity for professors and students."
On a lighter note, Junkins will also offer "Fantasy and Science Fiction Literature," a course that was started four semesters ago.
The class uses science fiction and fantasy texts – including "The Hobbit" and contemporary works — to explore the broader concept of how we value literature.
"At the end of the course, the students will be able to pick up any book and say 'this is this book's value and here's why,'" Junkins said.
Rounding out next semester's variety of literature courses will be an online course titled "Women in Literature," taught by Professor Kathryn Huelsman. The course, which has been offered for several years, looks at how male and female authors portray women in literature.
Registration for the spring term begins Nov. 7.
"Southern Women's Memoirs," "History of Theatrical Comedy" and Dante's "Inferno" are Honors courses.
"Southern Women's Memoirs" meets on the Lakeland campus. All of the other courses, except for the online-only "Women in Literature," meet in Winter Haven.
For more information, contact Kerner at hkerner@polk.edu or 863-297-1010; Northern at onorthern@polk.edu or 863-669-2835; Junkins at cjunkins@polk.edu or 863-292-3638; or Huelsman at khuelsman@polk.edu or 863-298-6830.