Polk Chooses 2014 NISOD Excellence Award Recipients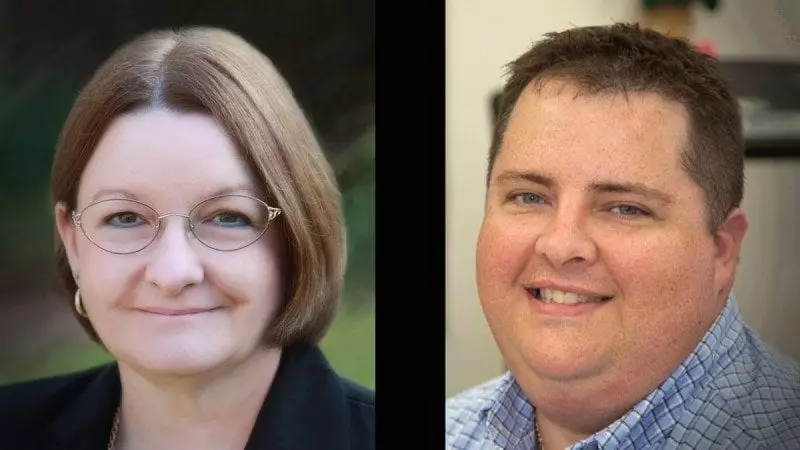 Polk State's 2014 NISOD Excellence Award recipients are Mathematics Professor Kaye Betz and Physical Therapist Assistant Program Clinical Education Coordinator Shannon Ryals.
Betz and Ryals will be recognized at NISOD's International Conference on Teaching and Leadership Excellence in Austin, Texas, in May.
Betz joined Polk State College in 1986 as an adjunct mathematics instructor and computer specialist, and has been a full-time mathematics faculty member for 24 years. She has served on numerous committees, and is currently coordinator of the Mathematics Department and Faculty Senate vice president.
Betz assisted in the development of the College's Quality Enhancement Plan (QEP). The QEP calls for mathematics faculty members to get students more involved in what they're learning and employs the Teaching Learning Computing Centers at both the Lakeland and Winter Haven campuses and Student Services to provide additional help to students who need help.
As a result of the QEP, the overall success rate in Intermediate Algebra has increased by 8 percent.
Betz has a Bachelor of Science degree in Mathematics from the University of Florida and a Master of Education degree in Mathematics Education from Georgia State University.
Ryals is a Polk State alumnus who graduated in 1998 with his Associate in Science degree in Physical Therapist Assistant. He is currently pursuing his Bachelor of Science in Health Science from Florida Gulf Coast University.
He has worked full-time at Polk State since 2004 as clinical education coordinator for Polk State's Physical Therapist Assistant Program.
"Polk State has a wealth of knowledgeable, dedicated instructors who put their subject-matter expertise and genuine interest in helping students succeed to work for the College each day," said Polk State Vice President of Academic Affairs Kenneth Ross.
"Kaye and Shannon are two great examples of our outstanding instructors, and we're proud to recognize them with the NISOD award."
NISOD — National Institute for Staff and Organizational Development — was created in 1978. It is a consortium of community and technical colleges committed to supporting excellence in teaching, learning and leadership. The organization began is Excellence Awards program in 1989. Each year since then, member colleges have submitted their recipients for the award.