Polk Administrator Headed to State Agency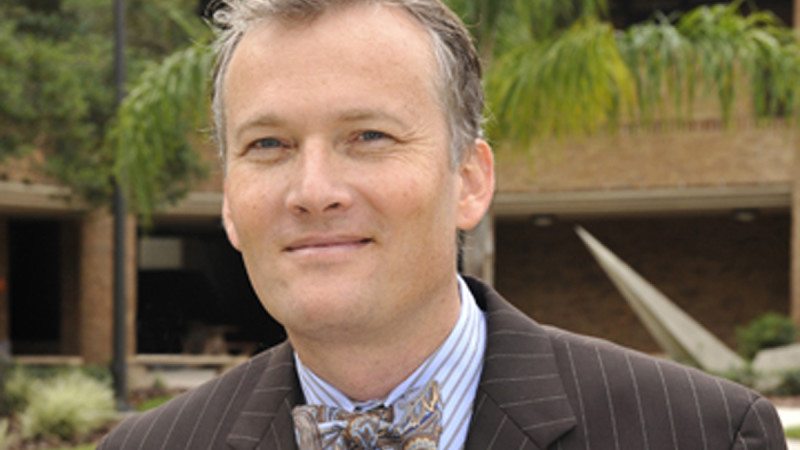 Today the Florida Department of Citrus announced the appointment of David Steele as director of public relations. Steele currently serves as associate vice president for communications and public affairs at Polk State College, a position he has held for three years.
The announcement was made by Doug Ackerman, executive director of the Bartow-based state agency at Wednesday's meeting of the Florida Citrus Commission. Polk State President Eileen Holden notified College personnel and board members in an email Tuesday.
Steele will assume his new role on January 27, 2014, and, according to Ackerman, will be focused on significantly enhancing the public relations assets at the Department and supporting the Department's mission and the Florida Citrus brand through internal and external communication initiatives.
The FDOC is an executive agency of Florida government, charged with marketing research and regulation of the state's citrus industry.
According to Steele, "I am excited by this new opportunity to serve our state. This is a challenging time for the citrus industry, and the work of the Department has never been more important. The Commission has a great team in place, and I look forward to the role that my unit will play in the years to come."
When Holden hired Steele away from what was then USF Polytechnic, she charged him with developing the College's first office of communications and public affairs.
In a statement provided to The Ledger, Holden said, "During the past three years, David guided Polk State College through an amazing image transformation that touched every aspect of our operations. He worked 'twenty-four-seven' with internal and external groups to highlight the positive impact that Polk State has on the lives of our students. Personally, I will be forever indebted to him for coming to Polk State at such a critical time in our history. I admire and respect his decision to accept a position that is right for him and his family at this point in time."
According to Steele, "It has been an absolute honor to serve Dr. Holden and this great institution. I will miss my amazing colleagues and the privilege of serving our students — but I will never forget what we've done together. And I will always be a huge believer in Polk State College."
At FDOC, Steele will be tasked with cultivating relationships with a wide range of internal and external industry stakeholders and building PR assets within the Department, while leveraging partnerships with public- and private-sector organizations.
Prior to his time at Polk, Steele served USF for five years in Lakeland. In addition to leadership roles in higher education, his background includes community and economic development roles and involvement in the IT design, development and training field.
According to Ackerman, "We feel like David brings the perfect blend of experience, expertise and energy. The Department operates in a very dynamic environment, and he will play a key role in helping us thrive in that context. We are very focused on the sustainability and well-being of our industry and the iconic role it plays in our state, and this hire was another opportunity to enhance the team responsible for making that impact. These are exciting times for us, and I'm thrilled to have David on board."
As Steele transitions away from Polk State, the College is gearing up for what Holden describes as "our best year ever."
The College will celebrate its 50th anniversary throughout 2014, beginning with the ribbon-cutting for the state-of-the-art Clear Springs Advanced Technology Center in Bartow on January 8. Polk State serves approximately 25,000 students each year and, under Holden's leadership, has been the fastest growing institution in the Florida College System. Polk State grants fully-accredited associate's and bachelor's degrees, as well as a wide range of workforce training programs and certificates and operates three charter high schools.
The FDOC is governed by the Florida Citrus Commission, a nine-member board appointed by the Governor to represent citrus growers, processors and packers. FDOC activities are funded by a tax paid by growers on each box of citrus that moves through commercial channels. The industry is one of the state's major employers and provides billions of dollars in annual economic impact statewide and hundreds of millions of dollars in tax revenues that help support Florida's schools, roads and health care services.