OTA students help with stress relief in time for exams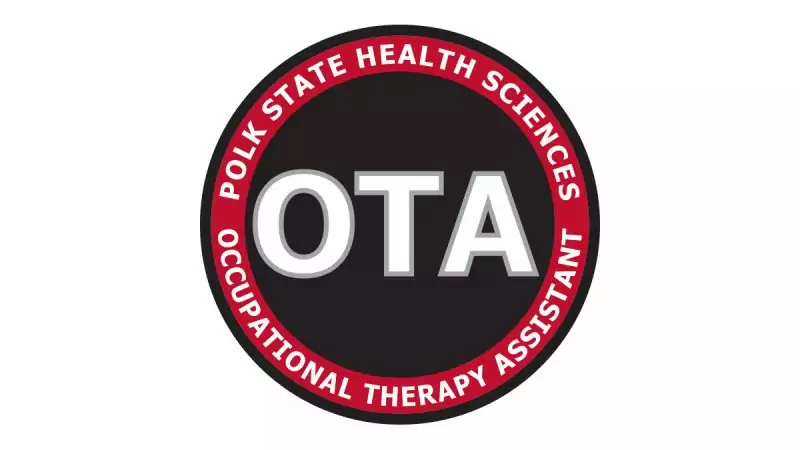 As final exams approach, Polk State College students in the Occupational Therapy Assistant (OTA) Program want their fellow students to do something critically important – relax.
Each year, students from the program take part in an advocacy project to benefit the Polk State community. This year's project was helping students manage stress around exam time.
"One of the things I see commonly with students is everyone takes it nice and easy throughout the semester," said Carlos Martoral, an adjunct instructor for the Polk State OTA Program. "They enjoy the class, take notes here and there, and ask a few questions. As it begins to ramp up and we get within one or two weeks before finals, we get more questions, and people seem to be confused about topics. You can tell students…begin to get antsy, nervous, and start asking more questions."
April is Occupational Therapy Month. According to the U.S. Bureau of Labor Statistics, the need for OTAs and aides is predicted to grow 34% by 2030 – much faster than the average growth of other careers – with a median annual salary of $60,950. Occupational therapy includes mental health, rehabilitation, and disabilities.
The event held on campus on April 12 was called, "Stressed out about finals? OTA can help!" Students from the program broke down three ways to manage stress and anxiety during this semester's finals – through diet, exercise, and mindfulness.
Diet
The U.S. Centers for Disease Control (CDC) recommends that a healthy diet consist of 48% carbohydrates, 16% proteins, and 35% healthy fats. Carbohydrate and healthy fat intake are recommended to be slightly higher for men than women while the opposite is true for proteins.
"There is a relationship between the gut and the brain and what micronutrients you put into your body," OTA student Dino Pastella, 42, said. "They can help alleviate anxiety and promote memory."
Pastella noted that it was the proteins that promote memory. Healthy fats, he said, tend to reduce anxiety.
"Just having small meals throughout the day can keep your glucose levels stable," Felicia Tucker, 34, a fellow student said. "(That) can help you perform better on tests."
Exercise
Another important tool for reducing stress can be exercise. Neishaliz Santana, 20, doubts many students realize this.
"I don't feel they think that much about it," she said. "They work out because they want to feel good about themselves, but they don't make that connection that exercise can help you relieve stress."
Suzette Santana, 20, said that even a small amount of exercise can make a big difference.
"As long as you're moving around and getting your blood flowing, it's good," she said. "A study actually said that a 10-minute walk is equal to a 45-minute walk (for stress relief)."
Suzette Santana added that there is an equation to calculate the optimal heart rate for studying. To get one's maximum heart rate, he or she would subtract their age from 220. The optimal rate would be 60% of that number.
Mindfulness
The other aspect for anxiety and stress relief discussed was mindfulness. OTA student Melissa Siewart, 30, described mindfulness as deexciting the nervous system to focus on the task at hand. Practicing yoga, taking a nap, or meditating could be helpful tools for getting there, she said.
"Students should probably start practicing at the beginning of the semester," Siewart said. "I was given this assignment 10 weeks ago. I still have not mastered mindfulness."
Siewart said it's vitally important to be in the moment. Adults, she said, spend between 60% and 70% of their waking moments thinking about the past or the future.
Finals
Final exams begin the week of April 25. Martotal hopes that this advocacy project can maximize the performance of students across Polk State campuses.
Polk State's Student Government Association will be hosting stress relief week events on the Winter Haven and Lakeland Campuses:
April 21 | 11 a.m. to 3 p.m. | LAC Building | Spring Party
April 25 | For the duration of exams | Lakeland and Winter Haven Campus Libraries | Snacks in the Stacks
April 26 | 11 a.m. to 2 p.m. | WST Student Center Walkway | Yard Game Day
April 27 | 6 p.m. to 8 p.m. | WLR 106 | Movie Night
April 28 | 11 a.m. to 2 p.m. | WST Student Center Walkway | Zen Garden
"These types of events are extremely eye-opening for students," Martoral said. "In fact, many of these students may already know these techniques. It just takes someone to reemphasize them so they can bring it to the forefront."