New Student Spaces Made Possible By Local Businesses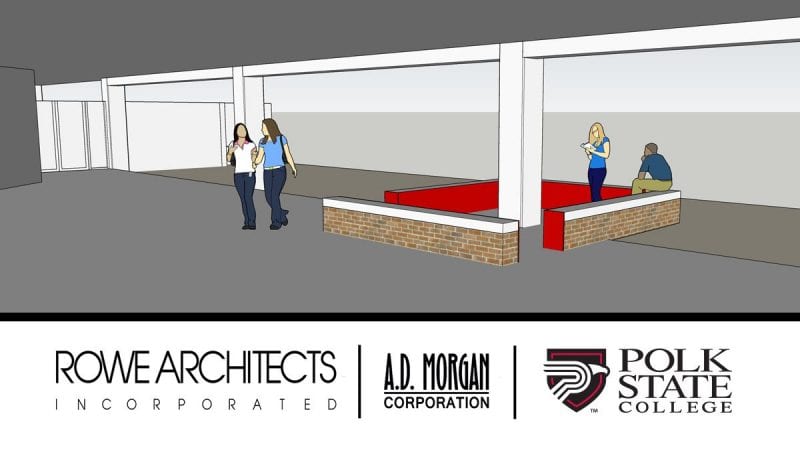 Polk State College students will have new spaces to relax outside of classes on the Winter Haven Campus thanks to volunteer work by two local businesses – Rowe Architects Incorporated and A.D. Morgan Corporation.
What used to be planters around the Learning Resources, Library, and TLCC (WLR) Building will now be open-seating areas for students to convene.
The simple, sleek concrete and brick design of the five areas – or "conversation pits" – will also improve the look of the campus.
"The idea was to create more space for our students to enjoy on campus, where they are comfortable and safe before, between, and after classes," Provost Steve Hull said. "The spaces have been designed in a way that makes them great for students to relax while they eat lunch or read a book, as well as for holding a lesson outside if a faculty member wishes."
Members of Polk State and A.D. Morgan Corporation judged proposed designs by Rowe Architects Incorporated, which turned the project into its "Second Annual Design Competition" and contributed more than $10,000 in in-kind donations.
A.D. Morgan Corporation donated approximately $9,500 to the project in the form of management, planning, and dirt removal.
"We are thankful to our partners for their generous work on this project, which has made the campus an even better place for our students," Hull said.