More than 100 Attend Professor's Holocaust Presentation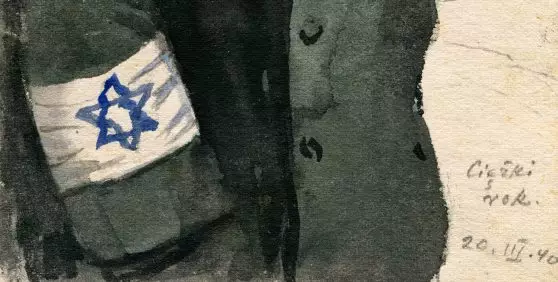 Polk State Professor Howard Kerner recently gave a presentation at Winter Haven's St. Joseph Catholic Church, where more than 100 turned out to hear him speak about Catholic rescuers during the Holocaust.
Kerner, whose "Literature of the Holocaust" course is always a popular offering at the College, expected that perhaps two dozen would attend the Wednesday night event.
"We thought that if we got 25 people, that would be good, but instead we had more than 100. You never hear about all the good that happened during the Holocaust. This was an awesome presentation. I got chill bumps several times. It made me want to learn even more," said St. Joseph Family Life Minister Laurie Spang.
Attendees so enjoyed the presentation that they convinced Kerner to speak for an hour longer than the two hours that were originally planned.
Kerner's presentation focused on the rescuers who intervened during the Holocaust, saving Jews and others from the Nazis. According to Kerner, 62 percent of those rescuers were Catholic.
The presentation at St. Joseph's was an offshoot of Kerner's popular literature seminar, a course he first began offering at Polk State in 2009. He developed the course as a tribute to the relatives he lost and to the unsung heroes who risked everything to spare Jewish lives.
Recognizing the Holocaust's heroes is an especially personal matter for Kerner because it's his way of giving back to the heroes he has encountered in his own life.
"I have been the beneficiary of so much altruism in my lifetime," he said, referring to teachers, mentors and others who believed in him and guided him along the way. "I don't have money or power to give back to those people, but I can give to my students the same thing those people gave to me."
For more information on the presentation or course, contact Kerner directly at hkerner@polk.edu or 863.297.1010.