Meet the Polk State Theatre cast: Lela Duncan brings the spunk to pioneering astronomer in "Silent Sky"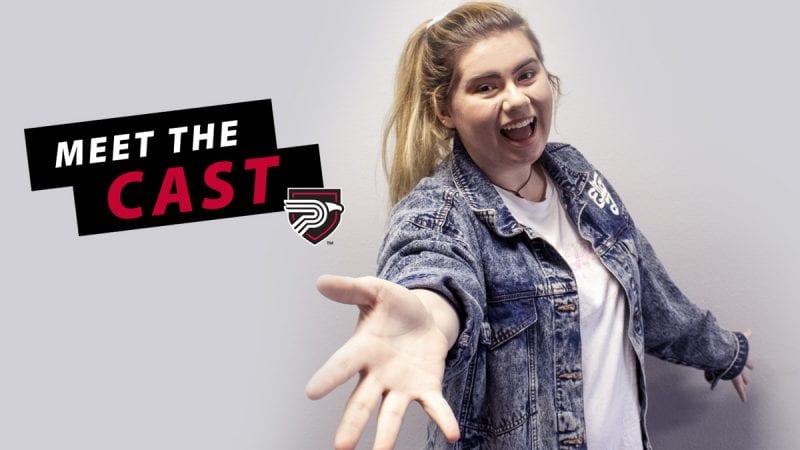 For Lela Duncan, Polk State Theatre's upcoming production of "Silent Sky" is more than a history lesson.
"It's deep. It's humorous. It's romantic," she describes. "The storytelling is unique and the set is breathtaking. It's filled with emotional moments that allow the audience to connect with the characters and the story."
Duncan has connected with her character, pioneering astronomer Williamina Fleming, who founded Harvard University Observatory's women's program in the early 20th century. What started as cataloging stars led to groundbreaking discoveries by women during a time when men dominated the field.
"Silent Sky" follows the life and career of astronomer Henrietta Leavitt, one of many "women computers" who did not earn recognition for her discoveries during her lifetime as men claimed the rights to her work. She is known today for her discoveries about stars that led to the mapping of the universe and the understanding that it is constantly expanding.
Polk State Theatre's "Silent Sky"

WHEN: Feb. 13 – Feb. 16; 7:30 p.m. curtain time except for Sunday's 2:30 p.m. matinee

WHERE: Polk State Winter Haven Fine Arts Theatre, 999 Ave. H N.E.

TICKETS: $7 opening night, $10 all other performances, and free for all students with school IDs and Polk State employees with College IDs
"Williamina started a legacy," Duncan explains of her character. "She was committed to recruiting more women to not only catalog stars, but to also become astronomers."
"She's spunky, she's always on the tip of her toes, and she defers the male character away as she encourages Henrietta to make her life useful," she added, pointing to the single male character's representation of early 20th century men's ideals and women's role in society during this time. "She provides the wisdom and encouragement Henrietta needs."
And she does all of this with a Scottish accent.
This is one of the challenging, yet exciting parts of the production for Duncan.
"It's a cool, extra layer to the character that allows me to figure out who Williamina is," said Duncan, who mastered a southern dialect in her role in "Five by Ten" earlier this season.
Duncan enrolled at Polk State in fall 2019 with a background in the arts and the aspiration to pursue a Bachelor of Fine Arts in Performing Theatre Arts at Florida State University or the University of Central Florida after achieving her Associate in Arts degree. Polk State's art transfer intent track allows students to complete their general education requirements as well as prerequisites for arts programs at other higher education institutions.
"I can't give Polk State Theatre enough praise," Duncan said. "With a variety of classes and diverse productions each year, there are countless opportunities each semester to grow your skillset."
She highlighted the program's stage combat course for teaching her valuable fight choreography, as well as acting and vocal classes that focus on techniques and maintaining a healthy voice. She added that in addition to performance opportunities, the program also provides technical and backstage experience.
Duncan aspires to become a professional actor after achieving her degrees – possibly up to a master's, she said.
She encourages students to consider Polk State Theatre for quality educational and performance opportunities and she invites the public to experience the professionalism of the College's program during its production of "Silent Sky."
"Theatre can be intimidating, but theatre can have a great influential impact on your life," she said. "Don't be scare – take the opportunity to experience theatre."
"Silent Sky" will open Feb. 13 as a one-weekend production with shows through Feb. 16. The Polk State Winter Haven Fine Arts Theatre is located at 999 Ave. H N.E. Curtain time is 7:30 p.m. except for Sunday's 2:30 p.m. matinee.
Tickets are $7 opening night and $10 for all other performances, which are free for all students with a school ID as well as for Polk State employees with their College IDs. The box office opens one hour before curtain time, but it is recommended that reservations be made in advance. Reservations can be made online at www.polk.edu/boxoffice or by calling 863.297.1050.