Kristin Andreassen Quartet Performing at Polk State on Oct. 22, 23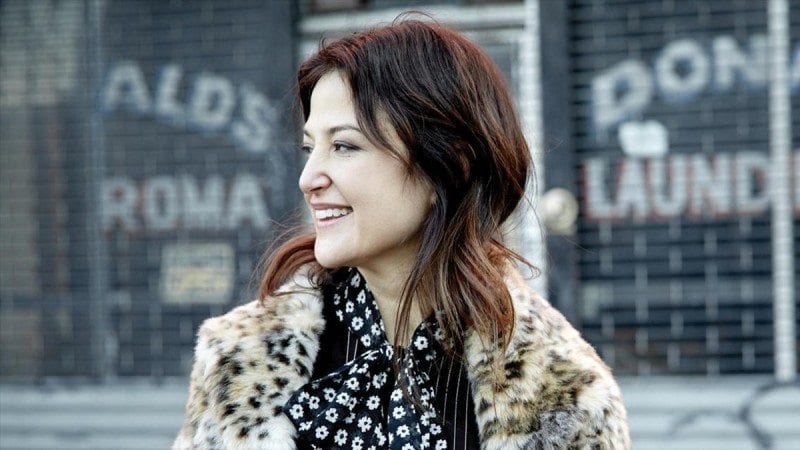 Polk State College will host the Kristin Andreassen Quartet for two concerts in October.
A skilled guitarist and fiddler, Andreassen is also well-known for her lyrical prowess, having been described by The New Yorker as "inventive" and by The Boston Globe as "Sublime. Like a watercolor painting set to music."
Drawing her inspiration from American folk music, Andreassen played with stringband Uncle Earl and toured with the Appalachian clogging ensemble Footworks. She has also worked with John Paul Jones of Led Zeppelin and Dirk Powell, a prominent contributor to the "Cold Mountain" soundtrack.
While holding true to traditional American roots, Andreassen infuses her music with experiences she had living on Nova Scotia's Cape Breton Island, in a broken-down tour bus on a Maryland tobacco farm, in a Brooklyn walk-up, and the quiet streets of Nashville. Earlier this year, she released the second album of her work, "Gondolier," which the Raleigh News & Observer described as, "Elegantly understated acoustic pop."
The Kristin Andreassen Quartet will perform from 12:30 to 1:45 p.m. on Oct. 22 at the Polk State JD Alexander Center, 152 E. Central Ave., Lake Wales. An encore performance will take place from 7 to 8:30 p.m. on Oct. 23 at the Polk State Lake Wales Arts Center, 1099 State Road 60 East.
Both concerts are free and open to the public. A reception will follow the concert at the Polk State Lake Wales Arts Center.
The Kristin Andreassen Quartet will perform as part of the College's Downtown Concert Series, which has brought a wide variety of artists to Polk County.
For more information, call 863.298.6883, email LWAC@polk.edu, or visit polk.edu/ArtsCenter.