Jessica Belli named head soccer coach at Polk State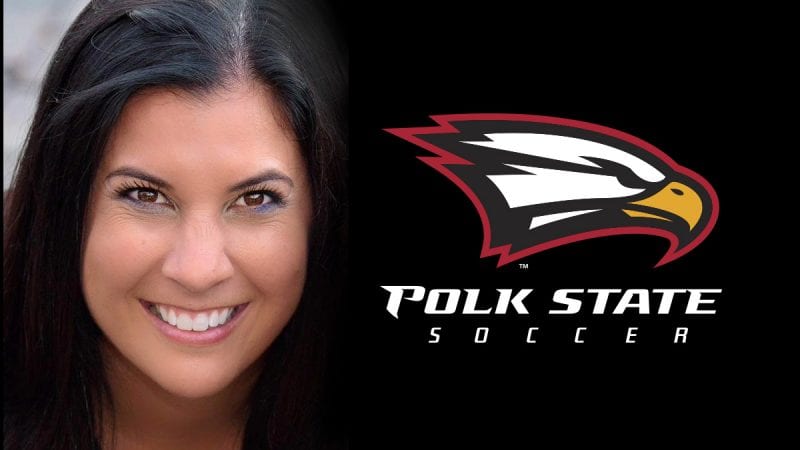 Polk State College has selected Jessica Belli as its new head coach for women's soccer.
"Coach Belli is a perfect fit for Polk State College," said Director of Athletics Stanley Cromartie. "She comes to us with a wealth of knowledge and experience, and we are fortunate to have her leading our women's soccer team at this time."
"As a former college player, she understands what is needed to run a college program," he added. "As a coach, she helped build a winning program at Southeastern that started from the bottom with limited resources."
Belli has 16 years of coaching experience. She comes to Polk State from Southeastern University in Lakeland, where she served as associate head coach since 2016. She helped lead the Fire to the 2017 Sun Conference championship and to three national championship tournament appearances, including back-to-back trips to the final four.
"I'm very excited to join Polk State," said Belli. "This is a great opportunity. My overall goals are to win a national championship and to have each player leave Polk State not only having grown as a player but also as a person."
Belli has met with the players and plans to start training next week.
"I think we have a lot of potential," she said, "and all the pieces are in place take this program to the next level."
Belli also coached at Johnson University in Kissimmee and at The Master's Academy in Oviedo. She played soccer at Oviedo High School, where she is in the school's Hall of Fame, and at Palm Beach Atlantic University, where she earned All-Region and All-American.
Belli earned a bachelor's degree in organizational management from Palm Beach Atlantic and is studying for a master's degree in kinesiology at Southeastern. She also earned the NCSAA National Diploma.