Gospel Icon Delores "Mom" Winans Headlines Polk State College Black History Month Finale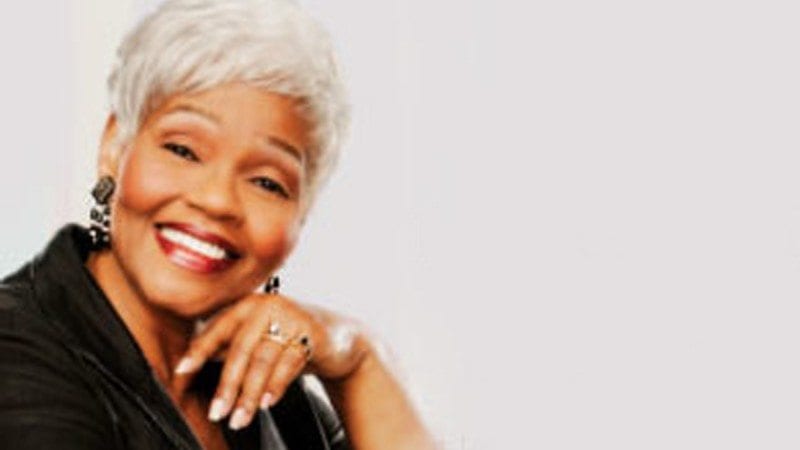 Just weeks after hosting world-famous Maya Angelou at a sold-out, standing-room only event, Polk State College welcomes another legend to its Winter Haven campus. Delores "Mom" Winans, matriarch of Detroit's renowned gospel-music family, will be honored in Polk State's final Black History Month event from 6:00 to 8:00 p.m. on February 25, 2011.
In addition to Mrs. Winans, the free event will feature the Polk State College Gospel Choir, under the direction of Laurentiis Smith, and community guests such as the Winter Haven Community Adult Mass Choir and Dance Drama Ministry.
According to Valparisa Baker, director of Polk State's Office of Equity and Diversity, this year's visits by Angelou and Winans are not a coincidence: "Polk State is very proud of its commitments to excellence and diversity, and the fact that our campus and our community partners support those values so consistently makes our College an attractive destination for talented artists such as these two legendary ladies."
Icons of the African-American gospel music genre, Delores "Mom" Winans and her late husband David "Pop" Winans were nominated for a 1989 Grammy for their album Mom & Pop Winans. Together, Mom and Pop Winans raised 10 children, many of whom are gospel stars today. Her daughter CeCe and son BeBe added to their extensive Grammy collection two more awards for Best Gospel Performance and Best Contemporary R&B Gospel Album during the recent 53rd Grammy Awards ceremony. Mom Winans' 2004 album Hymns from My Heart was nominated for two Dove Awards.
The event will take place in the Fred T. Lenfestey Student Center and is sponsored by the Polk State College Office of Equity and Diversity and the Polk State College Student Government Associations. For more information, contact Baker at (863) 292-3602.