Gary Baker Memorial Art Exhibition: "This is What He Would Have Wanted"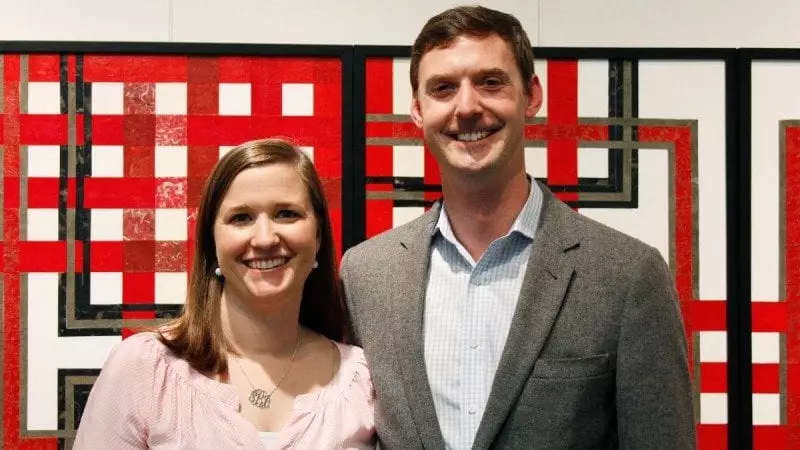 The exhibit currently on display at the Polk State Winter Haven Fine Arts Gallery will stir emotions and memories for many, but none will experience it in quite the same way as Sydney Bovino and Courtney Baker.
Their father, Gary Baker, was a professor at the College for 37 years. It was a part of him, and by extension, will always be part of them.
Professor Baker taught while wearing a tiny Sydney strapped to his chest. Courtney remembers being able to fit inside the small lockers in the Fine Arts Department's design room. The siblings spent many weekends in their father's classroom, molding chunks of clay while he tended to the kiln.
Their father retired from the College in late 2013, and died only a few weeks later at the age of 66. In the wake of his death, it was up to the siblings to sort through the massive collection of artwork Baker had created through the years.
They kept some pieces for themselves, gave some pieces away to friends and family members. The extensive collection that remained, they decided, should benefit the College. They're sure wherever he is now, Gary would agree.
"He still had so much to give," said Courtney Baker. "If he was still alive, he would be volunteering here all the time."
Sydney added that for as long as she can remember, her dad "went the extra mile" for his students, helping them in ways that his role of instructor did not require. That his artwork would continue that legacy seems only fitting.
The siblings were in town Thursday — Courtney from Washington, D.C., Sydney from Atlanta — for the Gary Baker Memorial Art Exhibition. All proceeds from the Polk State College Foundation event will go to benefit student scholarships.
"This is what he would have wanted," Sydney said.
The artwork will remain on exhibit through April 23. Hours of the gallery are Monday-Thursday, from 10 a.m. to 2 p.m.