For Otis Wilson, Polk State is a 'Blessing, a Dream Come True'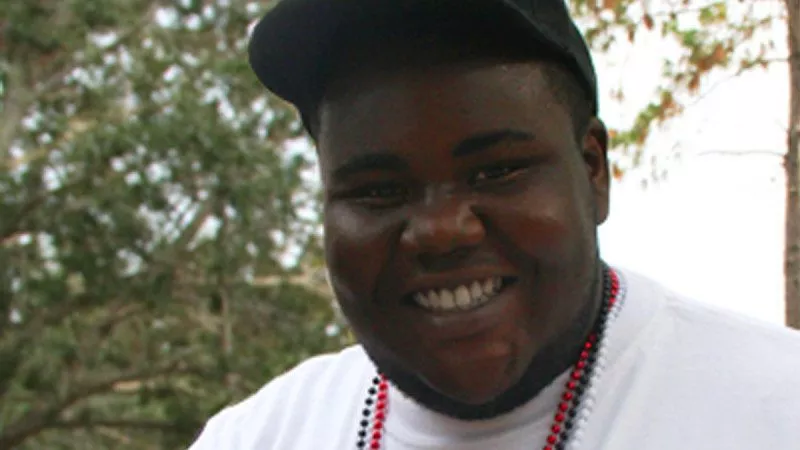 To sit with him now, as he excitedly chatters about his club involvement and his plans for starting a business, it's impossible to imagine Otis Wilson as someone who might not have gone to college.
Yet two years ago, as a new high-school graduate whose family simply couldn't afford higher education, Wilson didn't know how — or if — he'd make it to college.
The difference between then and now was all made in the course of a single day, during a visit to Polk State Lakeland.
"Polk State is a blessing for me, a dream come true," said Wilson, 22.
Wilson always dreamed of going to college — studying at Georgia Tech was his ultimate goal. But when high school ended and the future that had seemed far off was suddenly right in front of him, the financial realities of going to college seemed insurmountable.
His mother supported him fine day-to-day on her wages from a job in a cafeteria, but there wasn't much left over. Aware of the financial burden college would pose, Wilson took his high school diploma and entered the workforce, applying to fast-food restaurants and other minimum-wage jobs before being hired to work in an after-school program.
Within four months he'd saved about $600 — enough for a couple of classes at Polk.
"I didn't know anything about going to college. I figured I'd take a math or Reading class, just something to start the progression of college. I didn't want to be a lump not doing anything," Wilson said.
During his visit to Polk State Lakeland to sign up for those initial classes, Wilson visited Student Financial Services, where an event was under way to help students complete the FAFSA (Free Application for Federal Student Aid) and learn about all their financial aid options.
"I'd never heard about the FAFSA before that," he said.
The FAFSA is used to determine the amount of money a family is expected to contribute toward the cost of attending college. A student's grants, work-study and loan amounts are all based on the FAFSA.
When Wilson got his FAFSA results, the news was good. Very good. The financial aid he was eligible to receive, combined with Polk State's cost of just $110 per credit hour — making it the most affordable higher-education option in the county — would allow him to go to school full-time.
"I was overwhelmed. I did shed a tear. It was a dream come true that I would be able to attend college," Wilson said. "I was prepared to struggle, and suddenly I knew I was going to make it."
His mother, Brenda McBride, recalled her reaction to the FAFSA results.
"It was such a great feeling. I just thank the Lord for making the way and opening the door for Otis. I knew he wanted to go to school and make something of himself," she said.
Fast-forward a year and a half, and Wilson is now nearing completion of his associate's degree. He's a busy man on campus, juggling his full class load with duties as vice president of Polk State Lakeland's Student Activities Board and Sergeant of Arms of its Student Government Association.
"Otis is like the Polk State Lakeland SALO (Student Activities and Leadership Office) mascot. He really peps people up and gets them excited. He's very informative and helps get the word out about events, activities and programs. He helps students feel more comfortable on campus and get them involved. He really has that SALO pride," said Amanda Paige-Morris, Polk State Lakeland SALO coordinator.
Wilson, who recently helped organize Eagle Jam, a pep rally-style event on the Lakeland campus to engage other students in campus life, said in Polk State he's found a home. He plans to continue here in the Bachelor of Applied Science program and eventually start an investment company that would help entrepreneurs start their new ventures.
"It's an idea I just woke up with one day. I want to help people change their lives," he said.