For Alison Watson, a Long, Hard Road Finally Leads to Graduation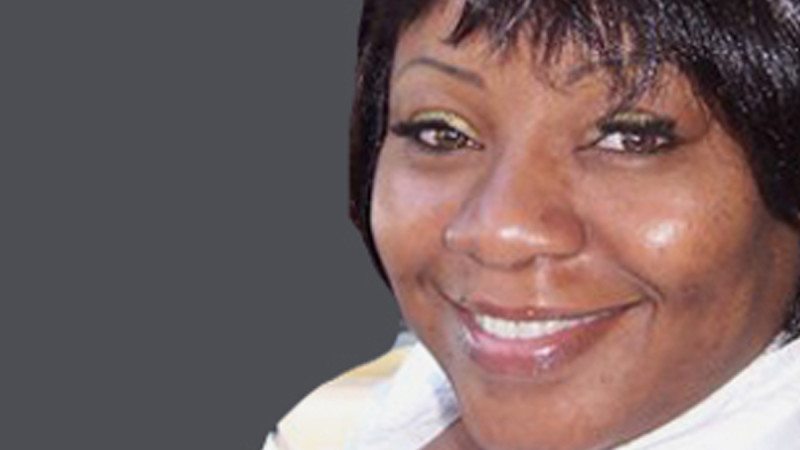 To most of us, Alison Watson's graduation story would be impressive just for the fact that she earned her degree while raising three children and running her own business.
Imagine the daily logistics, the constant tug of war between caring for others and pursuing a personal goal.
For Watson, however, those were small concerns, mere inconveniences even, in light of what she'd already overcome on her road to a college degree.
"Everything I faced just made me more determined. I cared for everybody else, but finally I decided that this was my time," said Watson, who graduated during the College's 107th Commencement ceremony on Thursday.
Watson, 43, a resident of Bartow, graduated from high school in 1988. Having grown up in a family full of nurses and business owners, she always had ambitious goals for herself, and college was always part of her plan.
But life took its course, and the college degree she wanted so badly kept getting pushed farther down the line. She married a longtime boyfriend and had three sons. She opened her own business, Alison's Versatile Hair and Nail Salon in Bartow.
Through the years, her marriage turned sour, then abusive. At her lowest point, Watson said she briefly considered ending her own life.
She knew that everything depended on making some big changes, and that's just what she did. She enrolled at Polk in 2009. Her divorce was final two years later.
Even as her personal circumstances were shifting, her determination to graduate never wavered. She studied in between clients at her salon. Instead of playing music in the shop, she played audio lectures. She even tutors others who are studying at the College in between appointments.
"School's always going on, all throughout the day," said Watson, also a member of Phi Theta Kappa and the College's Honors Program.
Watson added that because her studies have spilled over to her small business, she's seen her customers become motivated to further their education, too. She estimates a few dozen of her customers and friends have enrolled at Polk State at her prodding. Two of her sons are also studying at the College, and the youngest will enroll when he graduates from high school next year.
With her Associate in Arts degree finished, Watson is already making plans for the next stage of her educational career. She'll be back at Polk State in January, aiming to earn a Bachelor of Applied Science and an associate's in Nursing. She'd ultimately like to work as a nurse and manager of a clinic.
"I'm going to go as high as I can go," she said.