Five Questions with Matina Wagner, Coordinator of Internship and Experiential Learning: The Ins-and-Outs of Internships at Polk State College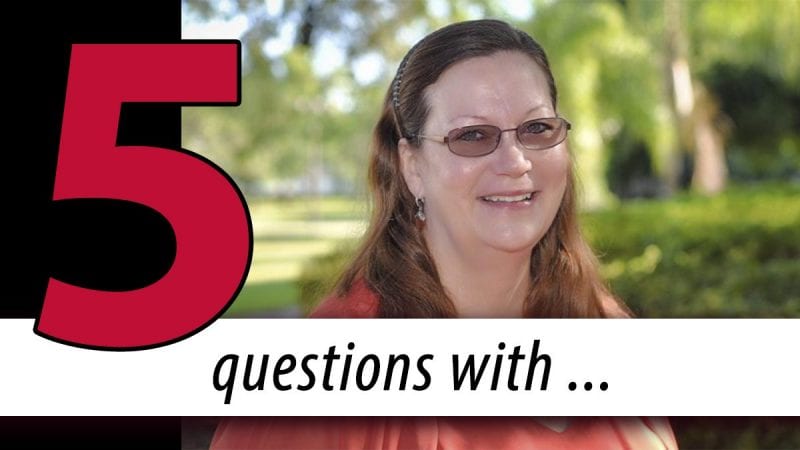 As graduates are learning, the competition for good jobs continues to increase. Securing a degree is a critical step, but students can greatly enhance classroom learning by gaining real world experience through college student internships.
College internships allow students to build a portfolio or resume and make valuable industry contacts that can be essential to landing the ideal job upon graduation.  As such, the importance of internships to college students demands serious consideration.
Polk State College offers opportunities for meaningful internships with area employers. Here, Matina Wagner, Coordinator of Internship and Experiential Learning, provides the essential tools needed to apply, gain, and achieve success in a college internship.
Tell us a bit about the Polk State Internship Program.  
Local employers are looking for well-rounded professionals to hire as employees. Businesses want candidates who are energized and ready to hit the ground running. The Internship Program is a great way for students to practice work skills and gain experience, allowing them to better compete for jobs after graduation. Interns get to "try the company out" and the College's business partners have the opportunity to test to see if a student intern is "a good fit." Internships can transform students into confident, well-connected job seekers. Currently, Polk State works with a variety of companies who offer students myriad opportunities to learn, grow, and enhance their potential.
When should students start looking for an internship opportunity? 
There are internships for students in every stage of the education journey. Freshman in the LEGOLAND Co-Op Internship Program learn to balance being part-time employees with their class schedules, while juniors and seniors in the Polk State baccalaureate programs intern with a variety of companies, non-profit organizations, and governmental entities. These positions provide students with relevant, real-world experiences and help them establish a network of professional contacts in the career field. In addition, many of interns have found full-time employment after graduation through these business partners.
What are the most important qualities to consider when evaluating an internship opportunity?  
It's all about the quality of the experience–each student should look for the organization that offers the best learning opportunities, is the best fit for his or her goals, and is willing to work with the individual's school schedule. The student should fully participate in the selection process, prepare for the interview, and research the organization beforehand. This also involves researching the role, knowing the skills needed for a specific job, and developing those qualifications. The most successful students are those who have set specific development goals for the internship period. Most importantly, students may use the internship office to dialogue with the Internship Coordinator and other career coaches. These individuals can act as resources and provide guidance on various opportunities.
What are the criteria or classes needed to obtain an internship? 
There are a variety of internship courses at Polk State; however most programs do not require students take a class in order to become an intern. Planning is key in this process, so students should identify the timing for this opportunity early in the college years rather than toward graduation. Most internship-related courses are electives, so this needs to be incorporated into the academic plan. A student wishing to participate in an internship should schedule an appointment with the Internship and Experiential Learning Office (internships@polk.edu).
What are some tips that internship seekers should know?   
Students who are interested in seeking an internship opportunity can register on College Central Network and upload an updated resume. The Polk State Career Services Center can offer assistance with creating a resume. Most internship opportunities require the student to have at least a 2.5 GPA; baccalaureate students must have a 3.0. Some specialized internships require specific qualifications and certifications, depending on the field.
It is important to remember that internships take time and commitment. A student may need to take a reduced class load or change his or her job schedule in order to participate.
Internships can offer incredibly valuable work experience. Many Polk State interns rave about the satisfaction of applying information learned in class within the workplace. They enjoy using the knowledge and education accumulated in their years in school in a practical way.
To learn more about the internship opportunities available at Polk State, please visit https://www.polk.edu/internship-program/.