Employers can increase cybersecurity with valuable training at Polk State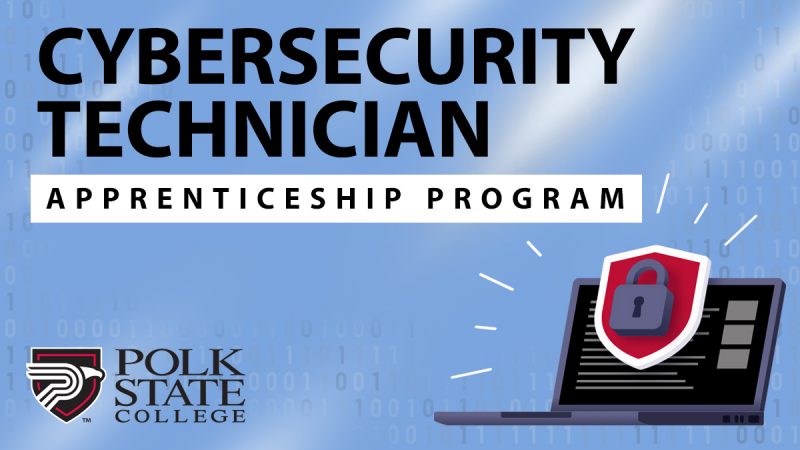 With more than 2,200 cyberattacks taking place each day and the average cost of a data breach reaching $4.24 million, the need for highly skilled cybersecurity professionals is greater than ever. Polk State College is offering the Cybersecurity Analyst Apprenticeship Program to provide businesses with an affordable, quality solution to upskill their employees through self-paced, online courses.
Employers are invited to partner with Polk State to enroll their IT professionals in the Cybersecurity Analyst Apprenticeship Program.
Registration is currently taking place for classes that will start on October 12, 2022.
Virtual information sessions are being held for interested employers on:
More information is available by visiting polk.edu/mapit or emailing mapitsolutions@polk.edu.
The 12-month registered apprenticeship program includes courses in cybersecurity operations, cybersecurity analysis, computer forensics, system security, and ethical hacking. Graduates can achieve up to 15 college credits toward a Polk State degree or certificate and receive a national credential from the Florida Department of Education, Office of Apprenticeship, while also qualifying for other valuable industry certifications.
Thanks to a Department of Labor grant, related instruction is offered at no cost to employers and their employees.