Eagles Support Heart Walk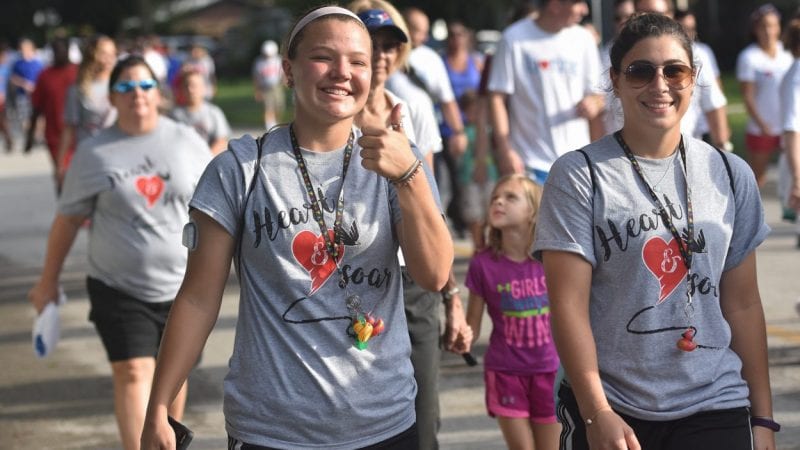 Polk State faculty, staff, students, family, and friends helped raise money to fight heart disease and stroke by taking part in the 2016 Heart Walk on Oct. 1 at Mosaic Park in Bartow.
Designed to promote physical activity and heart-healthy living, the American Heart Association's Heart Walk raises funds to save lives from this country's No. 1 and No. 4 killers — heart disease and stroke.