Eagles Brand On Field During National Youth Baseball Tournament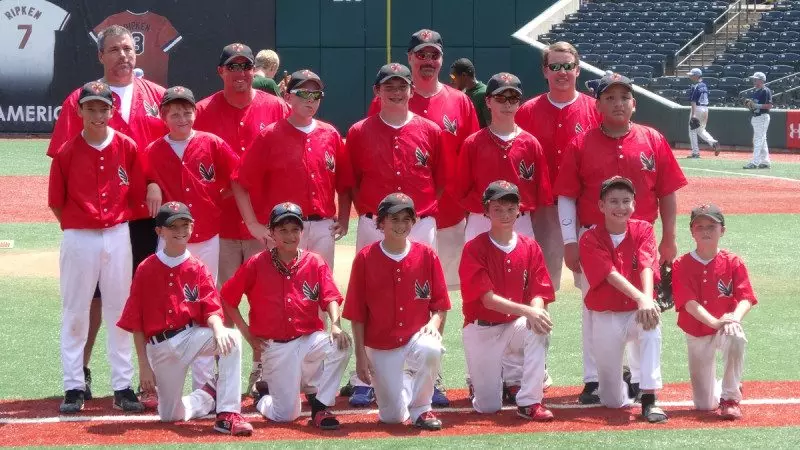 A Polk County-based youth baseball team competed in a national tournament this week with the Polk State College logo and colors proudly emblazoned on their jerseys.
The team of 12-year-olds was formed a little over a year ago. Lots of youth teams adopt the colors and logos of professional of university teams.
The South Lakeland War Eagles, however, chose to keep their identity local — and "Polktastic" — complete with the College's trademarked Eagle graphics and black, red and white color scheme.
"It's been just awesome for the kids," said team manager Mike Weathers of the licensing they were granted by their local college.
"They love the uniforms, and they've gotten to come out and spend some time with the players. For these players, baseball is their passion in life, and now they see that with Polk State they have another option for going to school and playing, right here in Polk County."
This week, the young Eagles took part in the Cal Ripken Experience in Aberdeen, Md. Teams that choose to take part in the Cal Ripken Experience play in several days of tournaments in youth-sized replicas of Oriole Park at Camden Yards, Wrigley Field, Fenway Park, Memorial Stadium and a full-sized replica of Yankee Stadium.
The team's week in Aberdeen included several skills competitions and games. Their win on Thursday over the Yorktown Lightning of Niagara Falls, N.Y., earned them a spot in Friday's Blue Crab Weeklong Experience Championship. Unfortunately, the Polk County boys fell short in that game, 9-5 against the Hudson Valley Bulls, also of New York.
Still, Weathers said, the experience is one his team will always cherish — even years from now when, who knows, some of them might even come to play as Polk State Eagles.
"We do have players who are post-high-school caliber, and Polk State has a great program," he said. "They're only 12, but I think they understand that one day they could end up playing at Polk at the next level."
Polk State's baseball program competes in the FCSAA Suncoast Conference and captured the state title in 2012.