College provides remote test proctoring to all Polk State students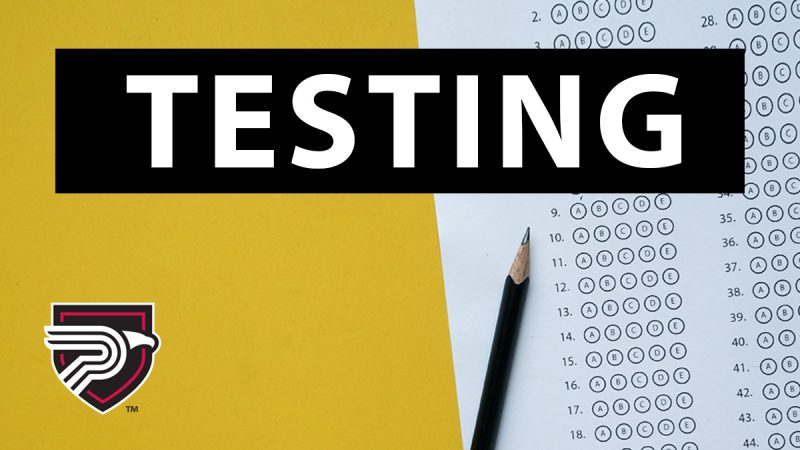 Polk State College resumed classes online and operations remotely on Monday, March 30. As students continue to be advised not to visit the College's campuses and centers until further notice to help prevent the spread of the coronavirus, faculty and staff continue to enhance the online learning environment, including the need for testing and continuity of exams.
The College has purchased Honorlock to provide remote proctoring services for testing to all Polk State students. Honorlock is accessed through Canvas and is an online test proctoring service that has a number of tools to ensure academic integrity. Honorlock has equipment and technical requirements, and students are encouraged to become familiar with the program as soon as possible.
Students will need:
To use Google Chrome and download the Honorlock Chrome Extension.
To log in to Canvas, go to their course, and click on their exam. When they click on "Take Your Exam," they will start the authentication process before beginning the exam.
If there is a page asking for an access code, it means that the student has not installed the Honorlock Chrome Extension or is using an incompatible internet browser. Students must use Google Chrome.
Students should:
Be aware of specific exam dates and times and allow adequate time to take the exams. Do not procrastinate.
Become familiar with and comply with Honorlock's technical requirements.
Anticipate technical issues with completing any exams. Students should notify Honorlock support first for assistance.
Honorlock support is available 24-7 by emailing support@honorlock.com and through live chat support online at honorlock.com/support.
Canvas support is available 24-7 by calling 1.844.880.9814.
Starting Thursday, April 2, the College will offer an Academic Support Line for students who encounter barriers that cannot be solved by Honorlock or Canvas support, including the need for equipment and internet to access and utilize Honorlock. Students may call 863.669.2833 between the hours of 8 a.m. and 5 p.m. Mondays through Friday for assistance.
Students should note that Honorlock is fully committed to maintaining compliance with all state and federal regulations to ensure the privacy of student data and personal information. Honorlock does not use invasive technology and does not have access to a user's device or network. More information is available in the student privacy statement online at honorlock.com/students.
Additionally, the College has purchased an institutional subscription to Honorlock which makes the service free to students. However, students who purchased Honorlock previously for their exams or classes are not subject to refunds of their prior fees.
Polk State appreciates everyone's patience and cooperation while the College continues to respond as quickly as possible to the needs of students during this public health emergency.
Students should continue to monitor their courses in Canvas, their College emails, as well as polk.edu and Polk State's social media for updates.