CARES Act emergency financial aid grants available for students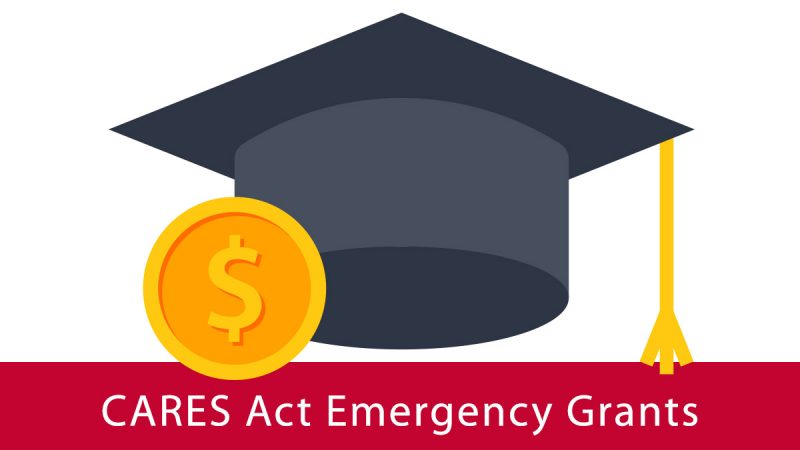 The Coronavirus Aid, Relief, and Economic Security (CARES) Act Higher Education Emergency Relief Fund provides financial support to higher education institutions for the purpose of covering expenses related to the disruption of campus operations due to the COVID-19 public health emergency. At least 50 percent of CARES Act funds must be used to provide emergency financial aid grants to students whose lives have been disrupted by the COVID-19 pandemic.
Polk State College was allocated $6,116,050 in funding, and approximately $3 million of the allocation will be distributed directly to students through emergency financial aid grants to help cover expenses related to the disruption of campus operations due to COVID-19. As of July 9, Polk State has distributed $1,011,000 to 2,022 students.
The College's CARES Act Committee, which is comprised of representatives of the Student Government Association, Academic Affairs, Student Services, and Business Services, established the criteria and processes for students to apply for these funds.
To be eligible for a CARES Act Emergency Grant, a student must:
Be enrolled in (or accepted for enrollment in) a degree or certificate program as of the Summer 2020 Term.
Have been enrolled in at least one course in the Summer 2020 Term.
Have completed a 2019-2020 Free Application for Federal Student Aid (FAFSA) to verify the following general eligibility requirements. The student must:
Have a valid Social Security Number.
Be a U.S. citizen or have qualifying non-citizenship status.
Have earned a high school diploma or GED.
Have registered for selective service (if the individual is male and under 26 years of age).
Fulfill the Satisfactory Academic Progress standards of Polk State College at the beginning of the Summer 2020 Term.
Have a certified need of funding for eligible expenses incurred as a result of disruption to College operations and related to the coronavirus, such as food, housing, course materials, technology, healthcare, and childcare.
Students who have not completed a 2019-2020 FAFSA must complete a 2020-2021 FAFSA and be enrolled at the College to be considered for CARES Act funds for the Fall 2020 Semester.
The CARES Act emergency grant application and more information about the program are available at www.polk.edu/cares.