"Boy Scouts and Indians" Photography Exhibit on Display at Polk State Lakeland Oct. 3-28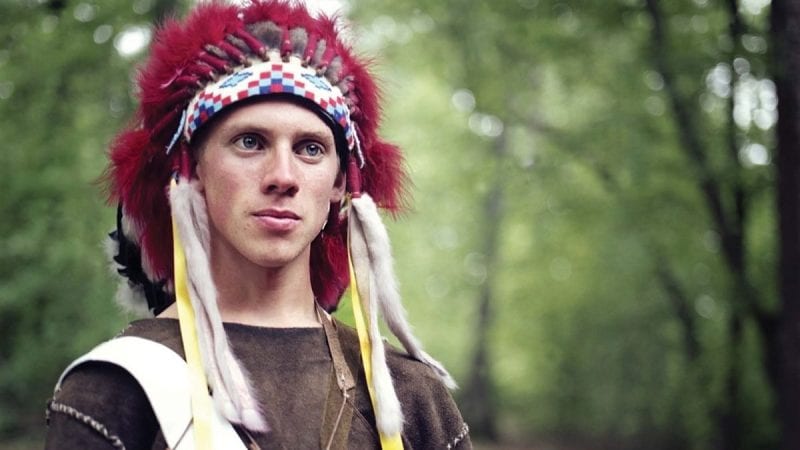 Polk State College will exhibit the work of South Carolina-based photographer Rod Fincannon.
His "Boy Scouts and Indians" will be on display Oct. 3-28 at the Polk State Lakeland Art Gallery, 3425 Winter Lake Road. Hours are 10 a.m. to 2 p.m. Monday-Thursday.
Fincannon, who grew up participating in the Boy Scouts and achieved the rank of Eagle Scout, found the inspiration for his exhibit in the organization's honor society, the Order of the Arrow, of which he was a member.
The Order of the Arrow was created in 1915, and its founders used the legends and symbols of local Delaware Native Americans to create a sense of mystery and adventure, Fincannon said. Order of the Arrow ceremonies are loosely based on Native American rites, and scouts dress in regalia and perform tribal dances and songs.
Finacannon said his exhibit has taken on new meaning for him as time as passed.
"I grew up rising through the ranks in scouting and have very fond memories of my experiences working at camps. But I have become more aware of the conflict between what was a very honest attempt to give reverence to a culture that fascinated me and the absurdity of adopting another's culture as a means of escaping from or mystifying my own," he said.
He continued:
"At times there's a lot of care put into the authenticity of the experience, both on the part of the Scouts and the organization," said Fincannon. "Young men invest hundreds of hours and dollars into making their regalia as authentic as possible and dedicate themselves to creating an environment to transport them to a different time and place. While the intention is to engross oneself in the culture of the Native American tribes, these activities can unintentionally deride the very culture they seek to emulate."
Fincannon said those who make time to view his exhibit will leave with new insight into the traditions of the Boy Scouts.
A reception for "Boy Scouts and Indians" will take place from 5 to 7 p.m. on Oct. 20 at the Polk State Lakeland Art Gallery. Both the exhibit and the reception are free to attend and open to the public.
For more information, visit polk.edu/boxoffice, call 863.298.6883, or email LWAC@polk.edu.