Apply now for emergency financial aid grants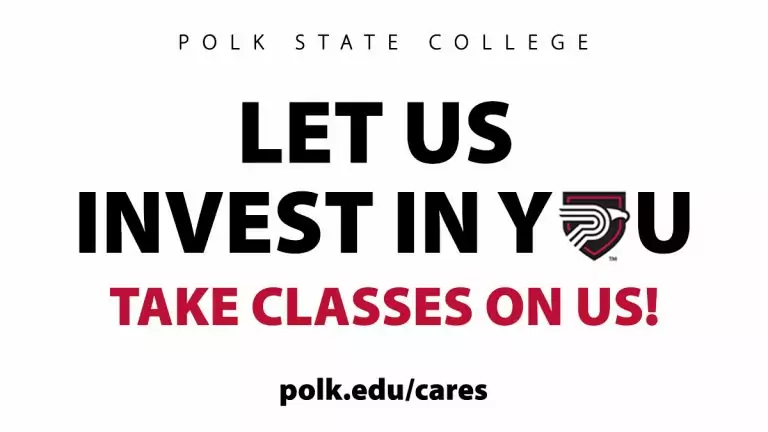 Emergency financial aid grants awarded through the Higher Education Emergency Relief Fund (HEERF) are available through the Spring 2023 Semester, therefore it is critical that students complete the Free Application for Federal Student Aid (FAFSA) and HEERF application so that eligibility can be determined for students enrolling for the fall 2022 and spring 2023 semesters.
All students who submit their applications will be considered for funding.
Funds will be applied to tuition, fees, and books after all other financial aid and scholarships have been applied to a student's balance. Students may also be eligible for emergency funds that can be applied to living expenses.
Polk State received nearly $18 million in federal COVID-19 relief funds to be invested in emergency aid for Polk State students. The College has been working closely with students since the Spring 2021 Semester to offset the cost of tuition and fees. Federal relief funds were earmarked to assist students over a two-year period, which will be completed in spring 2023.
Students are encouraged to complete the FAFSA online at studentaid.gov and the HEERF application online at www.polk.edu/cares. Students who need assistance can contact financial aid at financialaid@polk.edu or 863.297.1004.