Polk State to close for winter break, spring 2020 enrollment will remain underway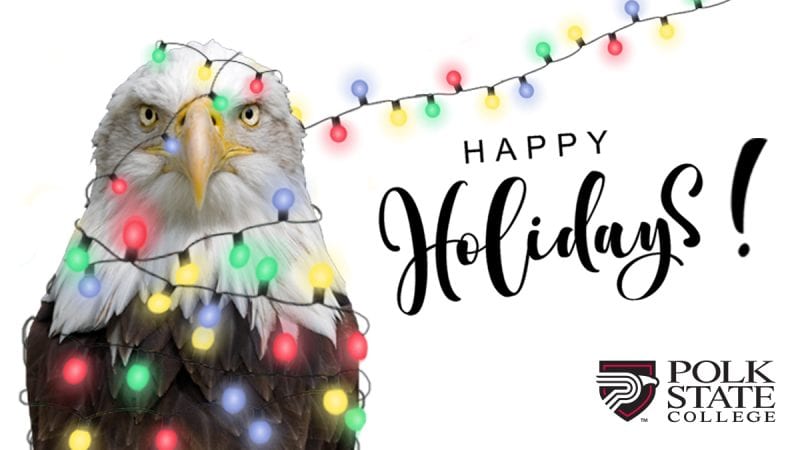 Polk State College will close at 5 p.m. Monday, Dec. 16, for winter break, but enrollment for spring 2020 will remain underway.
College offices will reopen Thursday, Jan. 2, and classes will start Monday, Jan. 6.
Currently enrolled students may register for classes through PASSPORT. They should also check PASSPORT for possible holds on their accounts that may prevent them from registering.
Prospective students should submit a free online application to the College. Information on how to apply, complete orientation, and register for classes is included in Polk State's admission email as well as in the online Admission Steps.
Students who have questions about the application and registration process while Polk State offices are closed may email registrar@polk.edu for assistance.
Students are also encouraged to begin the financial aid process as early as possible. The first step is to complete the Free Application for Federal Student Aid (FAFSA).
Throughout the registration and financial aid processes, students should regularly check their PASSPORT and Polk State email accounts for important information.