Polk State Strategic Planning Summit features SACSCOC President ahead of College's reaffirmation of accreditation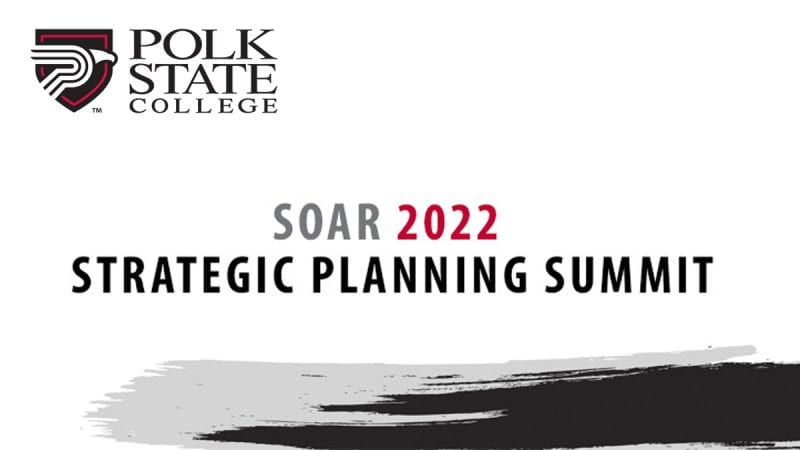 Polk State College hosted its second annual Strategic Planning Summit with Dr. Belle Wheelan, President of the Southern Association of Colleges and Schools Commission on Colleges (SACSCOC).
Polk State is approaching its SACSCOC reaffirmation of accreditation in 2021 and Dr. Wheelan shared with more than 80 faculty and staff members the importance of using the accreditation process for institutional improvement.
"Accreditation is tied to financial aid because they want to see what they're getting for their money. They want to know that students are completing," she said. "It's not only about access and getting students into college anymore; it's about making sure they are graduating and going on to meaningful employment."
Dr. Wheelan's career spans over 40 years and includes the roles of faculty member, chief student services officer, campus provost, college presidents, and secretary of education. She holds a doctorate in Educational Administration with a concentration in Community College Leadership from the University of Texas at Austin.
She presented her ideas on the faculty, staff, and students of the past, present, and future.
"The focus on student achievement is driven by the need for qualified employees in jobs of the future," Dr. Wheelan explained.
She emphasized a central theme that is embraced at Polk State: that students are central to the success of the College.
"Dr. Wheelan knows what it takes for an institution to rise to the next level, and she values each employee as playing a critical role in the success of our students," Falconetti said. "We are grateful to Dr. Wheelan for sharing such valuable information and for motivating faculty, staff, and administration during this exciting time at the College as we approach our reaffirmation of accreditation."
Participants received updates on Polk State's strategic plan and the College's Quality Enhancement Plan (QEP) titled SOAR 2022. SOAR stands for see your pathway, obtain your degree, achieve your goals, and realize your dreams.
During the inaugural Strategic Planning Summit in 2018, faculty and staff evaluated College data in the areas of enrollment, retention, completion, and employment or continued education, and shared valuable ideas on how to define and measure student success. This input was used to create SOAR 2022.
As Polk State nears its 2021 reaffirmation of accreditation, faculty, staff, and administration continue to explore innovative ways to enhance the student experience to ensure they persevere on their paths to degree attainment.
"We know that student success is our success and everyone plays a critical role in ensuring we reach our goals as an institution," Falconetti said. "Dr. Wheelan's address focusing on the collective use of data and improvements to enhance student learning will continue to be a focus in the day-to-day operations of the College.