Polk State Partners with BayCare for Student Counseling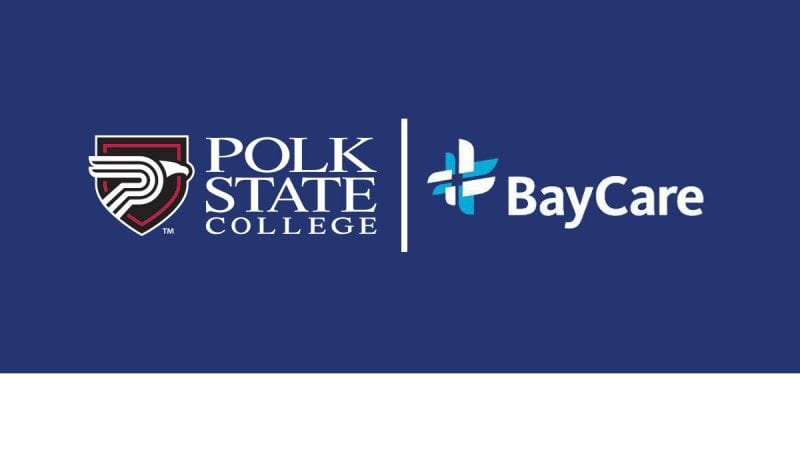 Polk State students will now have 24-hour access to mental health counseling, and greater flexibility in how they receive assistance, thanks to a new partnership with BayCare Behavioral Health.
"This is going to allow Polk State to help more students, it's as simple as that," said Vice President for Student Services Reggie Webb. "They can be home, in the middle of the night, and if they need help, they just have to call BayCare and say, 'I'm a Polk State student,' and they'll be taken care of."
Previously, a Polk State counselor based at the Lakeland campus provided mental health services, an arrangement that made it difficult to assist students at other campuses and during non-business hours.
Now, BayCare counselors will be present at both the Lakeland and Winter Haven campuses for four hours each week, working out of LTB 1274 and WAD 159 respectively. Hours are 9 a.m. to 1 p.m. on Tuesdays in Lakeland and 1 to 5 p.m. on Wednesdays in Winter Haven.
In addition, students will be able to contact BayCare 24 hours a day, 7 days a week, by calling 800.878.5470 or emailing BayCareSAP@BayCare.org. BayCare personnel will perform problem identification and assessment, and then provide assistance that may include telephonic or virtual counseling, or in-person services at off-site locations.
All Polk State students are eligible to receive three free counseling sessions. Additional sessions may also be available on a case-by-case basis.
BayCare counselors will also provide on-campus workshops and screenings. Polk State students also now have access to BayCare's Personal Advantage, an online resource for help with everything from preparing for exams, to creating a personal budget, to managing stress. Students may access Personal Advantage at polk.personaladvantage.com, using access code Eagles.