Polk State Lake Wales Hosting Free Performance by Classical Guitarist Robert Phillips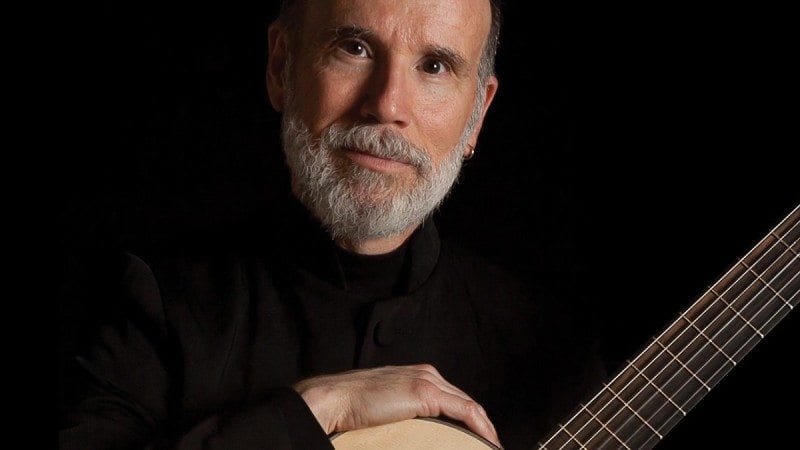 The Polk State Lake Wales Arts Center will host internationally acclaimed classical guitarist Robert Phillips at 7 p.m. on Jan. 15.
The performance is free and open to the public.
Lakeland-based Phillips made his debut to a sold-out audience at the Weill Recital Hall at Carnegie Hall, and has since played at such prestigious venues as New York's Town Hall and Lincoln Center.
He has also appeared as a guest soloist with Lakeland's Imperial Symphony Orchestra, the Bach Festival Orchestra and the West Islip Chamber Orchestra, and as a guest artist at the Miami International Guitar Festival, the Guitar Foundation of America, and the American String Teachers' Association. Phillips has also been a guest on radio stations from New York to Tampa, and has been featured on TV shows including "Guitar Alive" and "Good Morning Kuwait."
"Polk County is so fortunate to have the tremendously talented Robert Phillips," said Polk State Lake Wales Arts Center Director Osubi Craig. "But a lot of people who are practically his neighbors are unfamiliar with Robert and his beautiful music. We are thrilled to showcase this local treasure and spotlight the talent that resides right here in Polk County."
Phillips' performance will follow a reception for the Jayne Crews Linton exhibit, which will be on display at the Polk State Lake Wales Arts Center through Jan. 24. The exhibit is sponsored by the Lake Wales Arts Council. The exhibit is free and open to the public from 8 a.m. to 6 p.m. Monday-Thursday and from 8 a.m. to 5 p.m. Friday.
For more information, visit polk.edu/ArtsCenter, call 863.298.6883 or email LWAC@polk.edu.