Polk State College to close March 25 – 31 for spring break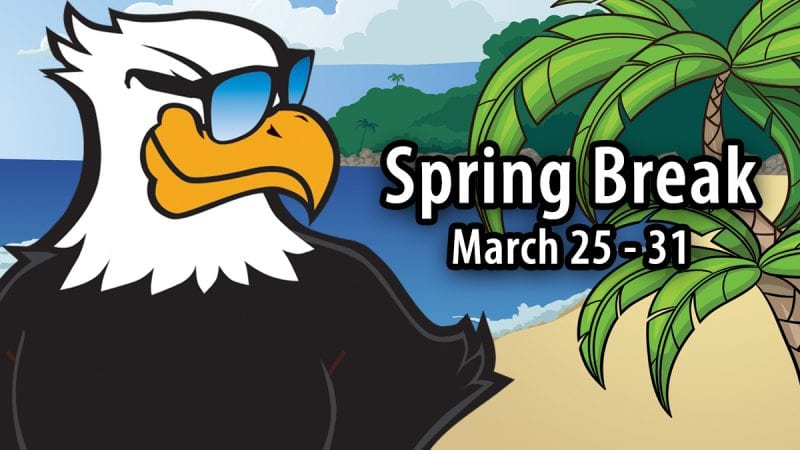 Polk State College will be closed from Monday, March 25, through Sunday, March 31, for spring break.
When students return Monday, April 1, enrollment for the summer and fall 2019 semesters will open for those who have completed 30 credit hours or more and qualify for priority registration. Students can check their credit-hour status and whether they qualify for priority registration on PASSPORT.
Important dates to remember for the upcoming summer and fall semesters include:
April 8 | Open enrollment starts for summer; enrollment for current students starts for fall
May 7 | Summer 2019 classes begin
June 3 | Open enrollment begins for fall
August 19 | Fall 2019 classes begin
Current students may register through PASSPORT. They should also check PASSPORT for possible holds on their accounts that may prevent them from registering so that those holds can be resolved.
Prospective students need to submit a free online application to Polk State. Information on how to complete online orientation and register for classes is included in the College's admission letter as well as online in the Admission Steps.
Students who need assistance over spring break may email registrar@polk.edu. Students should expect a response within 48 business hours.