Polk State College 2020 Legislative Session update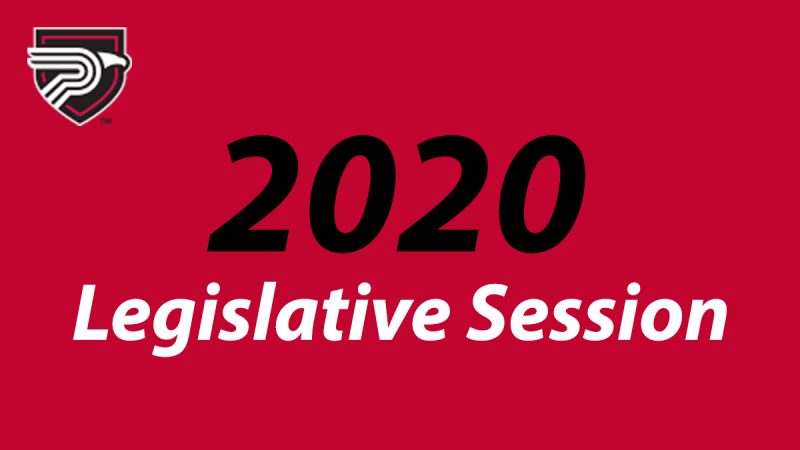 The 2020 Legislative Session concluded in March 2020 just as the state of Florida felt the effects of the unprecedented COVID-19 public health emergency. On Monday, Governor DeSantis signed a dramatically reduced 2020-2021 state budget, which reflects approximately $1 billion in vetoes required to maintain state reserves and to account for shortfalls in state revenues due to the impact of COVID-19 on the state economy.
Polk State College is grateful that Governor DeSantis maintained state funds for the Florida College System including $30 million in performance funding through the 2+2 Student Success Incentive Fund and the Work Florida Student Success Incentive Fund.
Polk State also achieved a critical victory during the 2020 Legislative Session. The College successfully incorporated operational funding for the Lake Wales Campus, the JD Alexander Center, into Polk State's base operational budget, ensuring that it would not be vulnerable to veto year after year.
This issue, which began in 2017, placed long-standing operational funding for the Lake Wales Campus at risk each legislative session. The incorporation of this funding into the College's base budget ensures the preservation of this location which serves approximately 1,100 students each year.
In a county where 38 percent of residents are transportation disadvantaged and at a campus where 44 percent of students receive federal need-based Pell Grants, preserving Polk State's presence in rural southeast Polk County provides access to quality higher education and workforce education in a largely underserved region.
"The Polk County legislative delegation, members of the Polk State District Board of Trustees, the Polk State Foundation Board and President's Circle, and the community continued to advocate effectively for the Lake Wales Campus and our students," Polk State President Angela Garcia Falconetti said. "Their efforts have ensured that Polk State will be able to continue to fulfill its mission to provide access to affordable, quality higher education to all parts of the Polk County community."